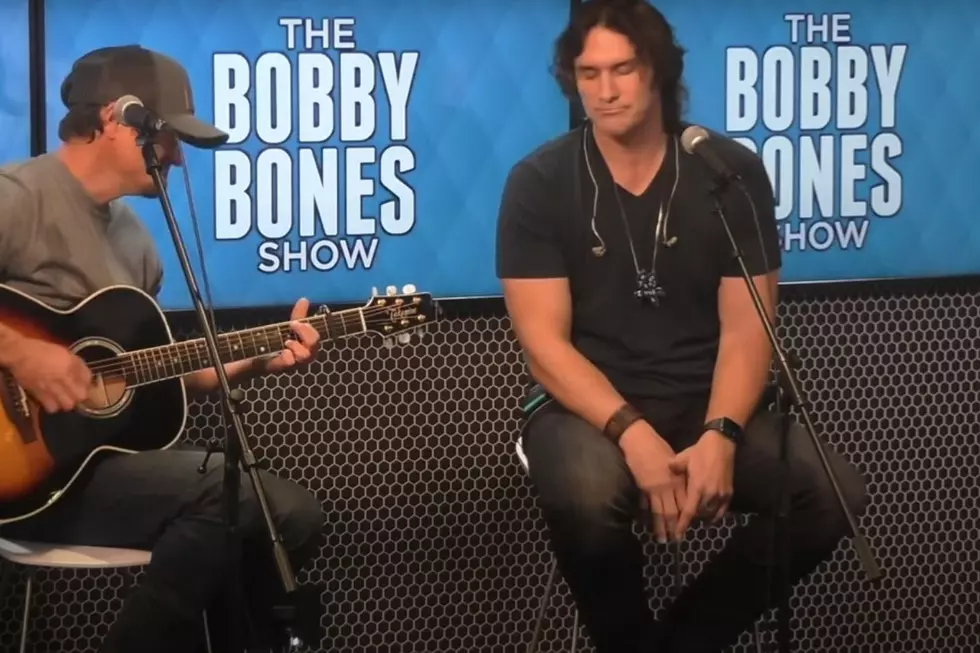 Joe Nichols Performs on The Bobby Bones Show
YouTube-Joe Nichols appears on The Bobby Bones Show
The Bobby Bones Show was at it again getting your day off to a great start. Joe Nichols was in the studio talking new music and playing some of his awesome songs for the listeners. 
You can hear The Bobby Bones Show weekday mornings 5:00 AM to 9:00 AM on Kickin' 100.5 and anywhere on your KIKN Country App. 
Joe Nichols just released a new song to put himself back out there. He stopped by The Bobby Bones Show to share the story behind his new music, talk about some of the big moments in his career, and perform some of his biggest hits.
"Home Run" is Nichols new song, and he believes it's the perfect moment for this song because everyone could use a home run right now. As for some of his biggest hits, it's been almost 20 years since he put out "Brokenheartsville." He feels like it's one of his songs that lasted longer than most, because now 10-year-old to 75-year-olds love the song. With this song and with several of his other biggest hits, Nichols noted that he's been very fortunate for all of his "comebacks." One of those comebacks is his song "Tequila Makes Her Clothes Fall Off." That song in-particular changed Nichols life, he said when it was really hot fans would throw their clothes at him on stage. He shared that once a woman threw her panties on stage at him and they were bigger. He didn't want to laugh because he didn't want to offend her, so from then on he asked fans to keep their clothes on so he didn't have to figure out how to respond in a correct manner. Another comeback song is "Gimmie That Girl," and it's the one song people want him to play at weddings. It was his first ever multi-week number 1 hit.
In his long career in country music, Nichols has a lot of stories to share. He's a three-time GRAMMY nominee. Twice for Male Country Vocal Performance and another time for Country Album. Nichols was honored just to be nominated, but he vividly remembers the other country artists he lost to. Johnny Cash won Album of the Year when he was up, Vince Gill won for Male Country Vocal Performance the other time, and then Willie Nelson won the second time Nichols was nominated. Though he mostly remembers being put up on the big screen and thinking he didn't belong there next to Yoko Ono and Queen Latifah. Nichols also remembered the time he performed at the Grand Ole Opry and something happened to him that's never happened to anyone else. A college girl from Vanderbilt threw her green bra onstage at Nichols, it was the first time an undergarment ever got tossed on stage at the Opry. The girl did get her bra back, and despite the standards at the Opry, Nichols said some of the old timers thought it was pretty cool.
More From KIKN-FM / Kickin' Country 99.1/100.5