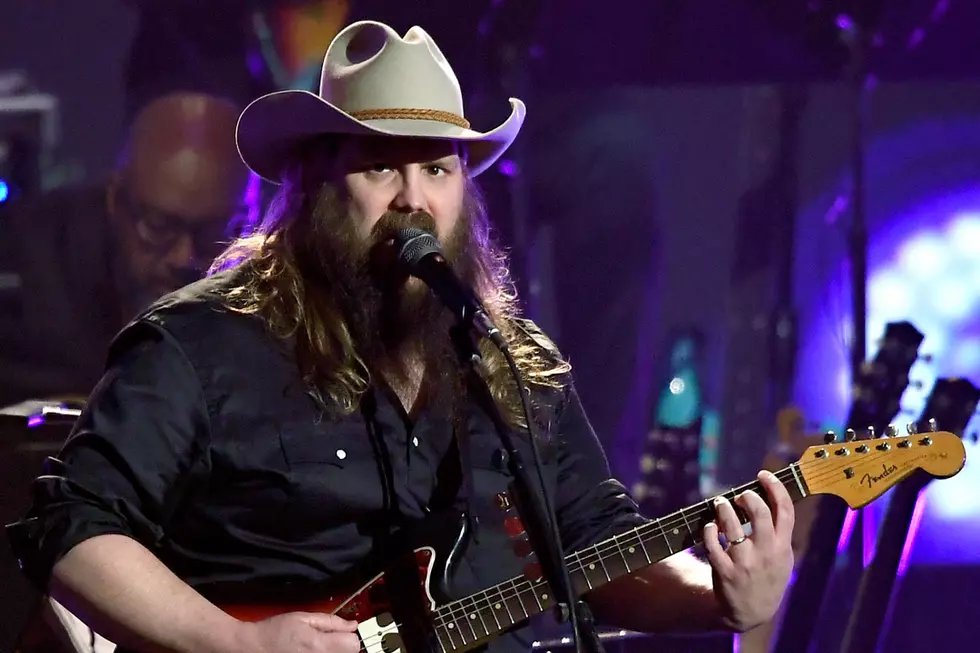 Chris Stapleton on The Bobby Bones Show
Kevork Djansezian, Getty Images
If you caught The Bobby Bones Show on Friday, April 9, 2021, you heard an awesome conversation with Bobby and Country Mega Star Chris Stapleton. Stapleton did a great cover of his song Starting over and told some other stories as well. Here's the rest of the story from Morgan Huelsman. Don't forget you can hear The Bobby Bones Show weekday mornings on Kickin' 100.5 and on your KIKN Country app!
Chris Stapleton has been keeping himself secluded on his farm since the pandemic hit last year, so he virtually stopped by The Bobby Bones Show this morning (April 8). He performed his latest single "Starting Over," plus talked about his entire songwriting process.
"Starting Over" is Stapleton's latest single that he pushed out to fans of country radio. The song serves as the title track for his latest album. The record took Stapleton and his team two years to do. They started it in 2018 but were able to finish it due to being off the road because of the pandemic. The song itself was born from a real-life conversation with one of Stapleton's songwriting friends. They were writing the song as a general concept but didn't have any plans of the words "Starting Over" being such a big part of the album. Stapleton writes a long of songs, and he's written songs in a variety of ways. But his most usual way of writing a song comes from him humming a melody and letting that lead him to the lyrics. However, there is a song in particular that didn't come about that way. Stapleton admitted he dreamed up the chorus of one of his songs. He doesn't remember most of his dreams, but he dreamed up the chorus of a song. Then he headed into a songwriting session with Jim Beavers and told him about the dream, and that's when the song "Parachute" was created out of Stapleton's dream.
More From KIKN-FM / Kickin' Country 99.1/100.5