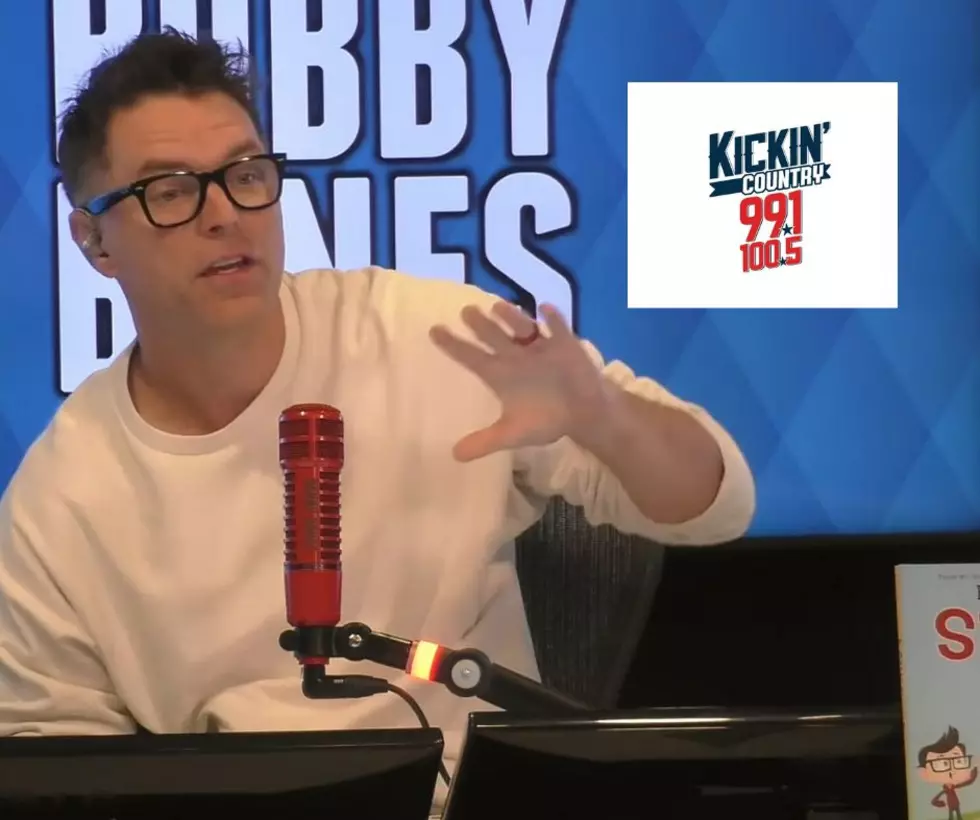 Bobby Bones Show 'Things We've Never Tried and Never Will'
YouTube: The Show Drafts Country Artists Who Live the Most Normal Lives

The Bobby Bones Show shared the things they've never tried, and they never will do.
Amy told us it's eating snails. It was one of her parents' favorite foods. They knew how to make it and even had little dishes made specifically for snail shells and she inherited those plates. But she will never eat them. lunchboxes is coffee. He's never tried it and never will. He doesn't understand the hype over it and thinks it smells disgusting. Eddie's is paintball. He's never played paintball and has no desire to ever play. He used to watch his friends play and come back with giant welts on their body and be in so much pain. Because of that, he doesn't think it looks fun and will never do it. Bobby Bones is smoking. It's so gross to him in every way. He hates every type of smoking and will never try it. Raymundo's is eating rare steak. People say it's the best way to have steak, but he'd guarantee it would lead to a stomachache. He has to have it well done. Every time he eats steak, he cuts it open to make sure there is no red, because if there is, he'll be sick for a month. He thinks it doesn't digest properly since it's not cooked all the way, and that's why he'll never eat it.
Check out The Bobby Bones Show, weekday mornings on The New 99-1 AND 100.5, Kickin' Country!
More From KIKN-FM / Kickin' Country 99.1/100.5