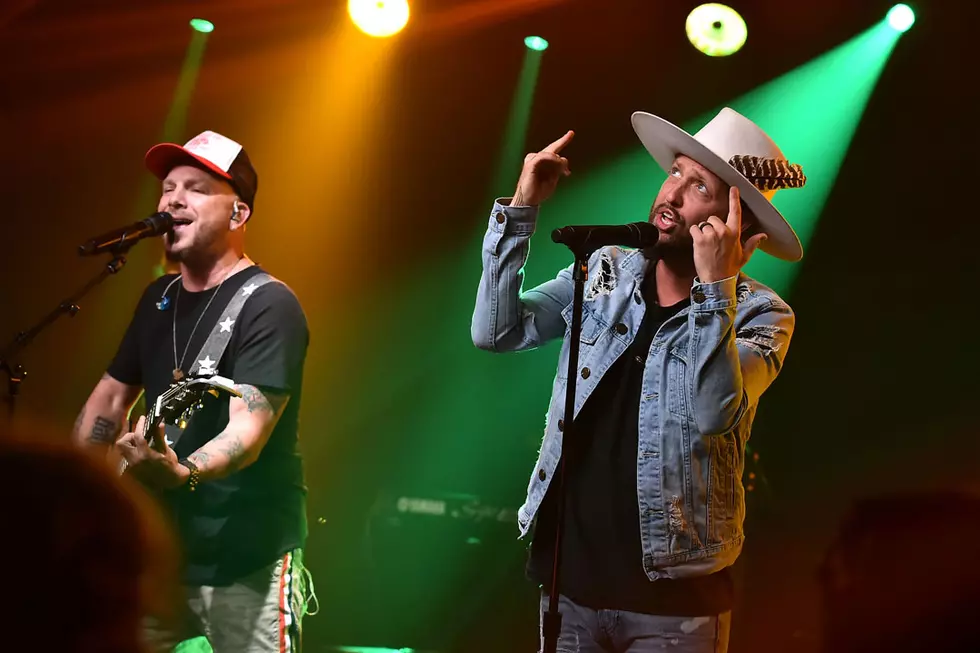 LOCASH on The Bobby Bones Show
Theo Wargo, Getty Images
One of the best things about The Bobby Bones Show [5:00 AM-9:00 AM on Kickin' 100.5] is the people he brings on the show. Bobby has great guests on every week and has access to the biggest stars in the format of Country Music like LOCASH. Check this out as seen on Bobby Bones.com. 
Chris and Preston no longer live in the same city anymore. Chris moved to Florida so they could be near his wife's family, while Preston is still in Nashville. Despite living in different cities, the two still talk at least 6 times a day and they have zoom writes a few times a week. For those who are new to LOCASH's story, Chris and Preston both worked at Wildhorse Saloon before they were LOCASH. They were the bar's DJs and MCs for events. When they weren't on stage working, they were on their break backstage writing songs. Then they would play their original songs and teach people the line dances to their songs. When people asked for that music, they'd sell them one of their mixtapes and that is how they made their money for several years before fully pursuing a career in music.
Preston listens to the radio show and he heard the debate about Lunchbox calling the cops on his neighbors for having a massive graduation party. He said he probably wouldn't have called the cops, but he confessed that he likes to fly his drone in his neighborhood. At first, he flew the drone to check out his turkeys and deer stands, but now he uses it to see that his neighbors are having big gatherings. When he sees a large gathering, he takes a picture with the drone and sends it to the HOA to have them handle it.
Enter your number to get our free mobile app
TASTY: 10 Incredible Minnesota Craft Beer IPA's You Need To Try
More From KIKN-FM / Kickin' Country 99.1/100.5