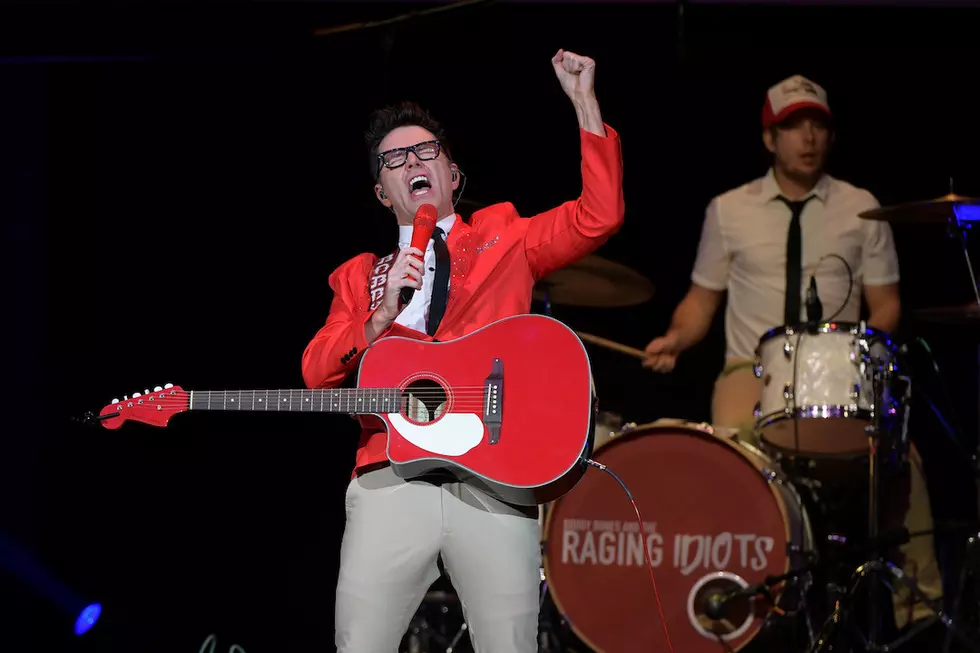 Bobby Strains Voice Announcing Starting Lineup at Arkansas Game
Jason Kempin, Getty Images
Here's a little something that I know about, as I have been the PA announcer for the Sioux Falls Skyforce for the past 17 years. It's easy to push too hard. My advice to Bobby would have been, to make sure you leave some room to finish stronger than you started!  Plus, then the sound guy doesn't turn you down, so you keep talking even louder to be heard! JD Collins
Last weekend, Bobby Bones announced the starting lineup at the Arkansas basketball game, and now thinks he's hurt his voice from it. He got asked at the last minute to do it, so he never properly warmed up or prepared for it.
The game was against Kentucky, and he said there were 20,000 people there, and when he got the list to announce, he went too hard. He said he doesn't have the pipes to do that job every day but wanted to give the crowd energy. Afterward, he held his throat and thought he hurt it, and two times this week he had the same feeling. He hopes he didn't permanently injure himself but would still do it tomorrow if asked.
You can watch his video announcing the team here!
More From KIKN-FM / Kickin' Country 99.1/100.5