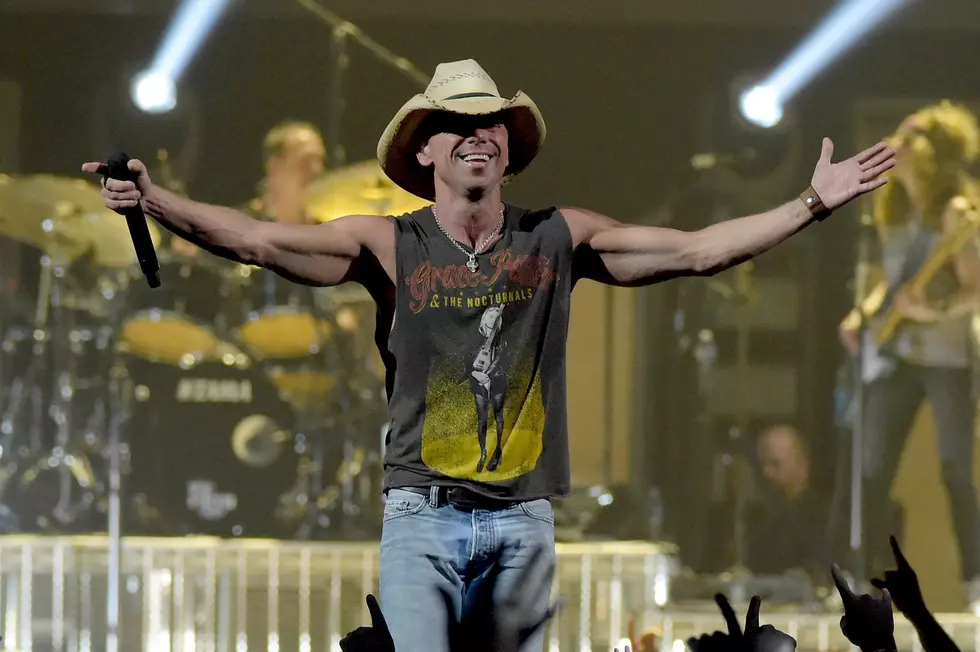 Kenny Chesney and Island Talk on The Bobby Bones Show
Rick Diamond, Getty Images
Monday morning we had a great start to the month as Bobby Bones had special guest Kenny Chesney on the air. It's hard to believe, but Chesney already has 32 number one songs. It' was a great conversation this morning on The Bobby Bones Show and a great reminder to set your alarm to wake up with The Bobby Bones Show on Kickin' 100.5. Digital Editor for The Bobby Bones Show, Moregan Huelseman tells us more about this morning's, Kenny Chesney Appearance on The Bobby Bones Show. JD
Kenny Chesney's song "Happy Does" is about to hit number 1 on the country music charts. The song will mark 32 number 1 hits for Chesney, so he stopped by The Bobby Bones Show to talk about all of his big hits and island life.
Back in 1999, Chesney put out the music video for his song "How Forever Feels." The shooting of that music video took place down in the islands and the video is the whole reason why Chesney became "Island Kenny." They got a day off and were able to explore the island in between shooting days for the video, that's when Chesney walked into town and discovered George Strait singing at a bar. That moment is how all of his "Island Kenny" stuff started. Since then, Chesney spends all of his time down in the islands. He confessed that there are people on the island that only know him as "Kenny" and not Kenny Chesney "the country music star." That is until he brings them out to a show and they're really confused because they only see him as a local.
"Happy Does" will mark Chesney's 32nd number 1 hit. He told Bobby Bones how he keeps making hit after hit all these years. He tries to put himself in the place of the narrator of the song and tries to imagine if people will be moved in some way. He added that there's a lot of songwriters in his life that just keep making great songs and sending them to him. With all of his number 1s, he obviously has to leave some songs off his setlists and there are a few that he leaves off consistently. Chesney tends to keep the ballads from early on in his career off the setlist.
Despite all of his big hits, Chesney confessed that it's hard to listen to his music from the beginning of the career. He doesn't listen to them as accomplishments, he listens to them and questions how he made them. A big part of his career was in the 90s but feels that his career has also been really big since then as well.
Enter your number to get our free mobile app
LOOK: The least obedient dog breeds
More From KIKN-FM / Kickin' Country 99.1/100.5