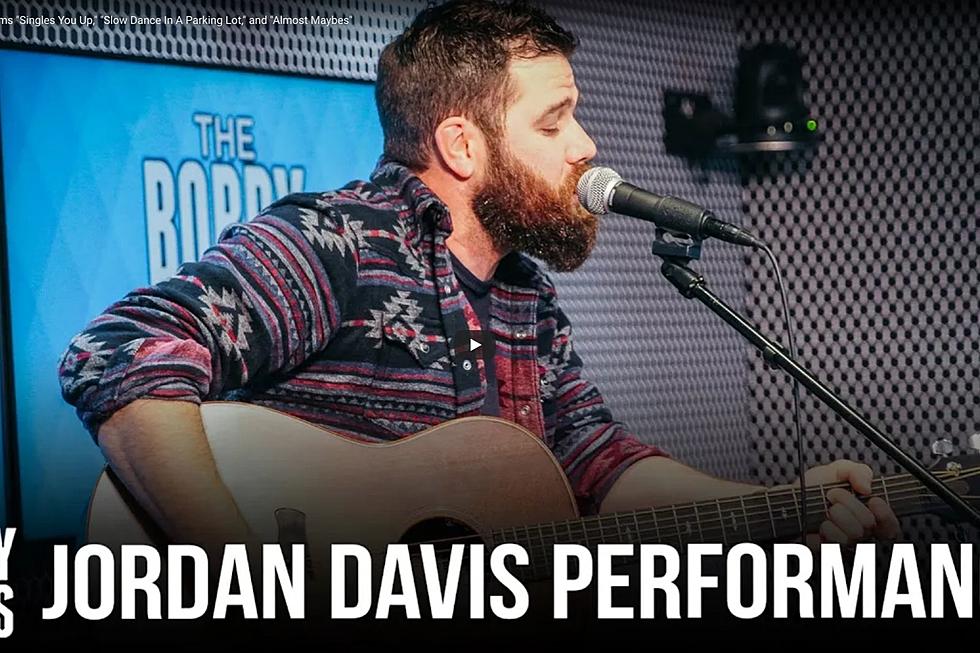 Jordan Davis Texted Luke Bryan For New Song Collaboration
YouTube-Jordan Davis
Recently, The Bobby Bones Show once again that they have the best guests on the air, period. Friday morning Jordan Davis, who incidentally is playing Sioux Falls, at The Downtown Block Party later this summer to stop by and talk about his new song Buy Dirt which is a collaboration with Country Superstar Luke Bryan. Here are details you heard IF you were listening to The Bobby Bones Show. Hear the Bobby Bones Show, weekday mornings 5:00 AM to 9:00 AM on Kickin' 100.5 and on your KIKN Country App! 
Jordan Davis released a new project Buy Dirt today with new songs, plus an epic collaboration with another country star. He stopped by The Bobby Bones Show to talk about the new music, his family's recent baby news, and how the collaboration with Luke Bryan came together.
Davis still remembers getting the call when he got his first number 1 hit with his song "Singles You Up." Fast forward to present day, Davis has a lot of things happening. His first song on the EP "Blow Up Your TV" is a nod to one of his biggest inspirations, John Prine. Davis is a huge Prine fan, and this song was a way of saying thank you for all of Prine's influence on Davis' music. After losing Prine this past year, Davis thought it was the perfect way to start off his new EP. As for the title track "Buy Dirt" which is a collaboration with Luke Bryan, Davis admitted it was nerve-racking to make the collaboration happen.
Davis sent Bryan the song via text along with a message sharing that the song meant a lot to him, and it really speaks to him. He added that he hoped it spoke to Bryan and if he felt inclined to respond, then please do. Davis left the text message open-ended as a way to keep things very easy and not uncomfortable. As he himself had been put in situations where he's been asked or asked other people, and the answer has to be "no." First Bryan responded by asking what Davis's plans for the song were, and that's when he added that he would like to live with it for a week. Then a week later, Bryan called Davis as he was sitting on the couch watching golf with his father-in-law to share that he would love to be on it. The collaboration is a huge deal for Davis who says Bryan has been an influence on him since he moved to Nashville. Getting to watch Bryan record his part of the song in the studio was a "pinch-me moment" for Davis.
To celebrate his new project and all the good things happening, Jordan Davis performed some of his hits while on The Bobby Bones Show that includes "Singles You Up," "Slow Dance In A Parking Lot," and "Almost Maybes."
More From KIKN-FM / Kickin' Country 99.1/100.5