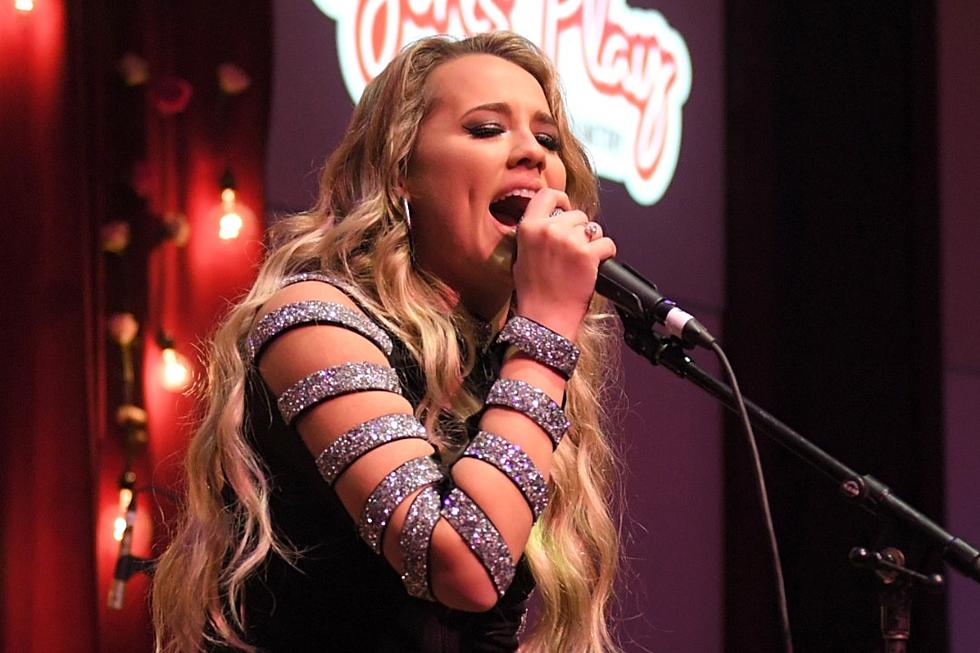 Gabby Barrett Shares The People Who Inspired Her Baby's Name
Kevin Winter, Getty Images
If you listen to The Bobby Bones Show to start your day, Tuesday morning you caught Bobby talking with another Country Star, Gabby Barret! If you listen to the interview you will find that Bobby caught Gabby busy being a mom.  Listen to The Bobby Bobby Bones Show weekday mornings 5:00 AM to 9:00 AM on Kickin' 100.5 and on your KIKN Country App. 
Gabby Barrett just got her second number 1 single with her song "The Good Ones." She stopped by The Bobby Bones Show virtually to talk about the two number 1 hits, being a new mom, and being one of the most nominated artists at our 2021 iHeartRadio Music Awards.
Barrett's first number 1 "I Hope" was a song about a relationship and cheating. However, her latest number 1 "The Good Ones" is about her husband Cade Foehner. It was one of the first songs she had written for him and when she played it for him, he cried. With the songs being polar opposites, the transition between the two songs was kind of deliberate. She wanted her fans to see the different sides of her. She noted that "I Hope" was a song about her past, but "The Good Ones" is her present life. Barrett also added that she felt "The Good Ones" was a great song for this moment in time where people needed some positivity and an uplifting song.
Besides having huge success in her professional career, Barrett and her husband Cade recently welcomed their first child, Baylah May. She shared how she came up with the unique name. Baylah's first name was inspired by Cade's sister whose name is Bailey Blane. She liked Bailey but wanted something more original so in messing with the name she found Baylah. Then the middle name comes from Barrett's sister, who was born in the month of May. When Bobby Bones asked about the possibility of Cade getting to name one of their future children Cade Jr, she said she would absolutely let him to do that and she would love it.
Barrett is seeing a lot of success in country music, but her start came from American Idol a few seasons ago. In fact, it was Bones's first season he became American Idol's in-house mentor. She gave advice to other contestants on American Idol and similar shows sharing that song choice is so important. She remembered that sometimes your voice won't fit well with a song choice and it could mean you going home because of it.
10 Best Companies in Sioux Falls
More From KIKN-FM / Kickin' Country 99.1/100.5