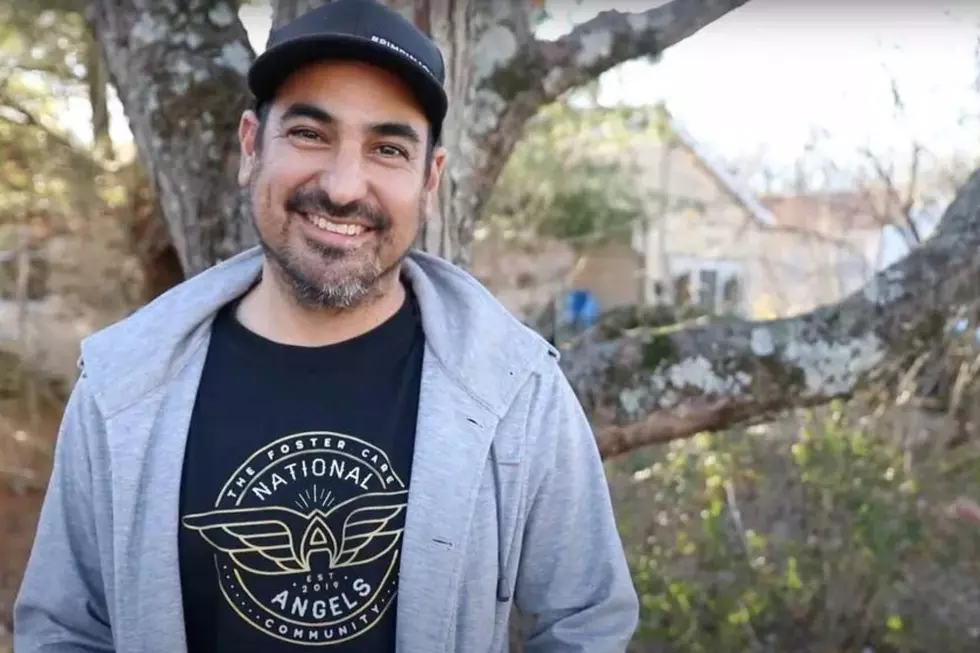 Eddie Gives Update On Foster Kids Adoption
Used with permission
It's been a few weeks since Eddie finished his walk from West Virginia to Tennessee raising over $280K for the National Angels organization. Eddie and his wife have been fostering two kids for over two years now and that organization is close to their heart as they help him and his wife with the two foster kids in their home. Very quickly into the fostering, Eddie and his wife knew they wanted to adopt the kids that perfectly fit into their family with their other two kids.
However between the pandemic and all of the waiting within the system, Eddie and his wife haven't been able to officially adopt the kids. He shared an update on The Bobby Bones Show today (July 9), that they're getting close to the month of possible adoption. He said their social workers keep saying August is the month that everything can finally happen. Eddie is a little cautious though as the month has changed over the past several weeks, but the social workers assured him and his wife things will happen in August.
You can listen to The Bobby Bones Show on Kickin' 100.5 and anywhere in the world on your Kickin' Country App! The Bobby Bones Show is on your radio Monday through Friday 5:00 AM to 9:00 AM.
More From KIKN-FM / Kickin' Country 99.1/100.5