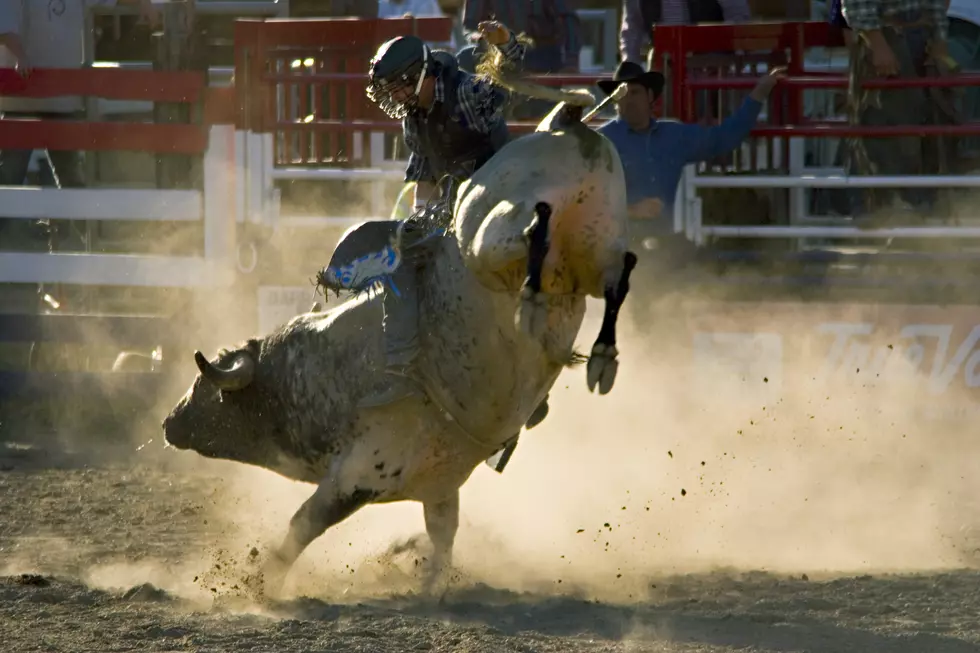 Wild and Western Weekend Set for New Town, North Dakota
Getty Images/iStockphoto
Friday morning my phone rang. On the ether end of the line was Monte James. I've known Monte for quite a few years now. We worked together on a Bull Riding event my cousin used to put on in Presho, South Dakota a long time ago. Since then we've hunted rattlesnakes and talked more 'country stuff' than most country boys should. He was on the road, for reporting back to Territorial Rodeo Update to get this, a real-live-Rodeo!
This Covid-19, CORONAVIRUS pandemic 'thing' is just that. The Rodeo Lovin' Hearty Folk of North Dakota are saying, let' get ready to get our cowboy on with a PRCA RODEO! Gosh, I just checked Google Maps, [530 miles from Sioux Falls, SD] Monte has a 3 pack of beef jerky Gatorade-drinking' trip to get there by the time they fire up the grand entrance.
Seriously, it is a Big Deal. This rodeo in New Town, North Dakota Friday and Saturday Night, June 19-20, 2020 is pack-stacked with the tip of the top rodeo talent. When there are only two rodeos going on in the entire nation one can only imagine that more than a busload of the most prominent names in the business will be looking for 8, when they pull that gate.[Thank You, George]
I asked about the stock. He said that should be MONEY too. A guy named Joe Gunderson who used to work with the Suttons, and used to sport a mullet, now out of Minnesota is making sure the rodeo talent isn't wanting for more when they leave.
If you get an itch and have a private jet you can check it out Friday night. Call ahead, or you might have to UBER in from Mandan. If that itch can be controlled enough, load up the F150 or whatever your driving and head north, then west to New Town, North Dakota for some rodeo action Friday and Saturday night. Hey, it's either that or another round of re-runs of the National Finals. Hit the road, and go get your wild and western on! And if you see Monte, tell him thanks for the suggestion.
Thank you for sharing this with your rodeo lovin' friends on Facebook and Twitter.
Enter your number to get our free mobile app
10 Absolute WORST Tourist Incidents at Yellowstone National Park
More From KIKN-FM / Kickin' Country 99.1/100.5