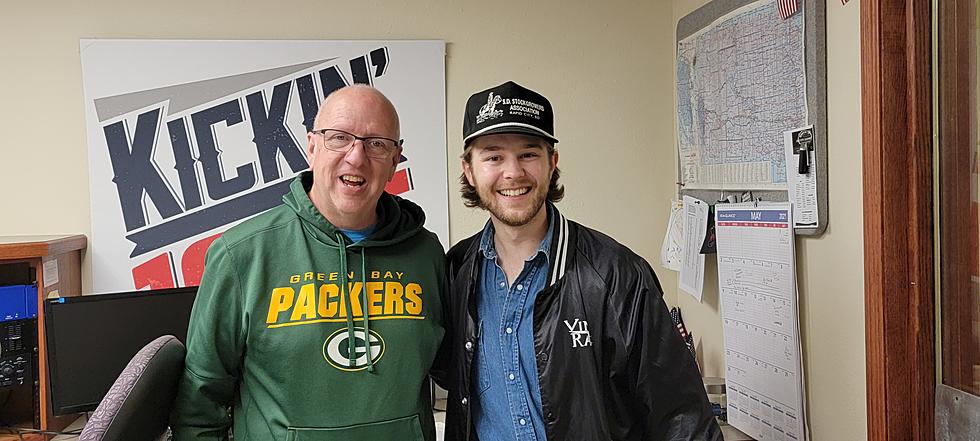 Tyler Halverson-From South Dakota to Nashville
Photo by JD Collins
Every once in a while we like to keep you up to speed with some of the locals who are making a run at a musical career in Nashville. Last week, Tyler Halverson stopped in, brought his guitar, talked a bit about his efforts over the past six or seven years, and performed!
We hear about it all the time. There are few and far between overnight sensations in Nashville. It's tough. It's a hustle, it's a grind. It's playing gigs, writing songs with others who have similar interests, and really just keeping the faith. Tyler seems to be doing just that. You can hear more of Halverson's music here! 
Halverson grew up in Canton, South Dakota. I asked if he listened to much country radio growing up. He mentioned, while I was in second grade and we were learning to read, we had to use those headphones in class. Well, there was a radio handy, so when the teacher wasn't looking I switched the jacks around and while the other students were listening to books, I was listening to The Big Breakfast on Kickin' Country.
As I mentioned, Tyler brought his guitar and his harmonica. I'm always a little skeptical when a local pulls out a guitar, but when he started playing and singing, unrehearsed I might add, live on the air, I was impressed.
When he played and sang, it was with confidence. It was him, the guitar, and the mic since there was no live audience. But you can tell from his photo, he's a dynamic, quick wit, fast-thinking, grounded individual.
Halverson spent a couple of years in South Dakota college, then a couple of years at Belmont in Nashville, and has since moved on to pickle jar gigs and more. He's opened for the likes of Casey Donahew and mentioned that in the next few weeks his travels will take him from Texas to Florida.
Tyler Halverson. Remember his name. He's from South Dakota and when he talks that is one of the things he mentions first and foremost. We'll be keeping an eye on Halverson's career and an ear on his music!
Sioux Falls Pool House Update
More From KIKN-FM / Kickin' Country 99.1/100.5