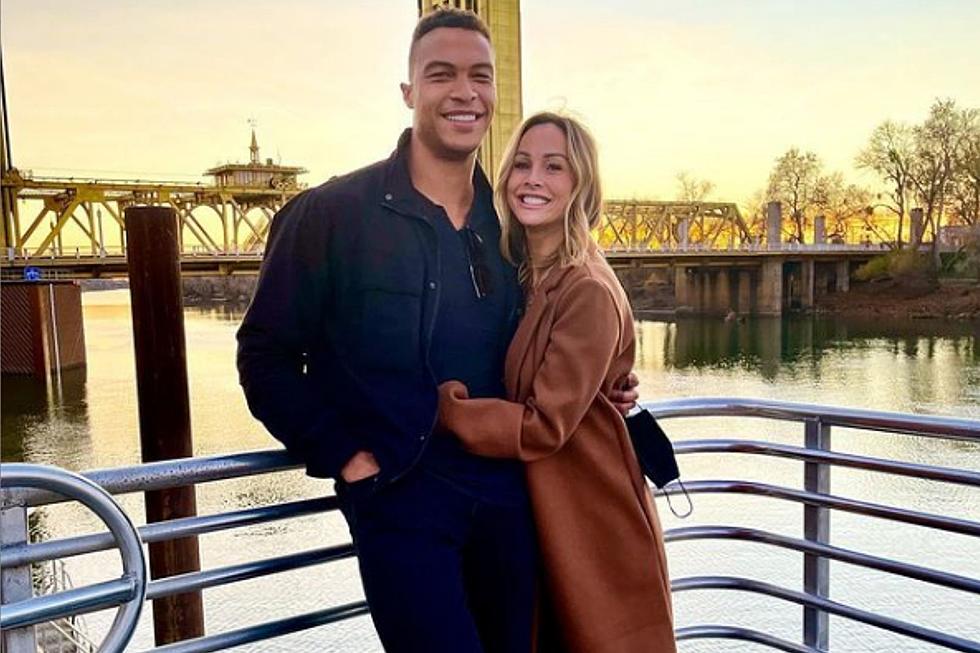 UPDATE: South Dakota's Dale Moss and Bachelorette Clare Crawley are Engaged…Again, Maybe
Dale Moss (via Instagram)
For someone who claims to not care about 'Bachelor Nation', I am very invested in this relationship.
Ok, so a brief recap. Dale Moss, who just happens to be from the Sioux Falls area, was on The Bachelorette with Clare Crawley. Production was delayed due to the pandemic and then rumors swirled that they left the show early and a new Bachelorette was brought in.
I watched. That is exactly what happened. Apparently, it was love at first sight and they rode off into the sunset. Tayshia Adams took over.
Then, they seemed to be doing great. Would Dale and Clare be one of the few couples from reality TV that make it?
The answer appeared to be no. In January of 2021, Clare seemed blindsided by Dale's announcement that they were no longer engaged. Not a good look. They unfollowed each other, all signs were pointing to a breakup.
But, if you're like me and you follow them on Instagram, all of a sudden they started popping up on each other's stories and posts. What is going on?
Well, my internet sleuthing skills tell me they are engaged, again.
Check this post on Dale's Instagram from June 14. That is a ring on her left hand!
Some internet sources are claiming the two are more than engaged, again. There is speculation that they are married. Hmmm. I'm not sure about that. They both posted almost identical photos on the 4th of July with different captions.
I don't see a ring in these photos. Interesting.
Unrelated, but sort of related. Clare also posted this month, that she has been having health issues for awhile now and has opted to remove her breast implants. She said Dale has been there to help her through.
Whether, they are engaged, married, or just enjoying each other's company, I wish them well. Especially, Clare, I hope her health issues are solved and she feels much better.
Also, I'm available to officiate the wedding or maybe be the flower girl. I'd even settle for a guest book attendant or cake cutter. Just throwing that out there.
Restaurants That Are Dog Friendly In Sioux Falls
More From KIKN-FM / Kickin' Country 99.1/100.5