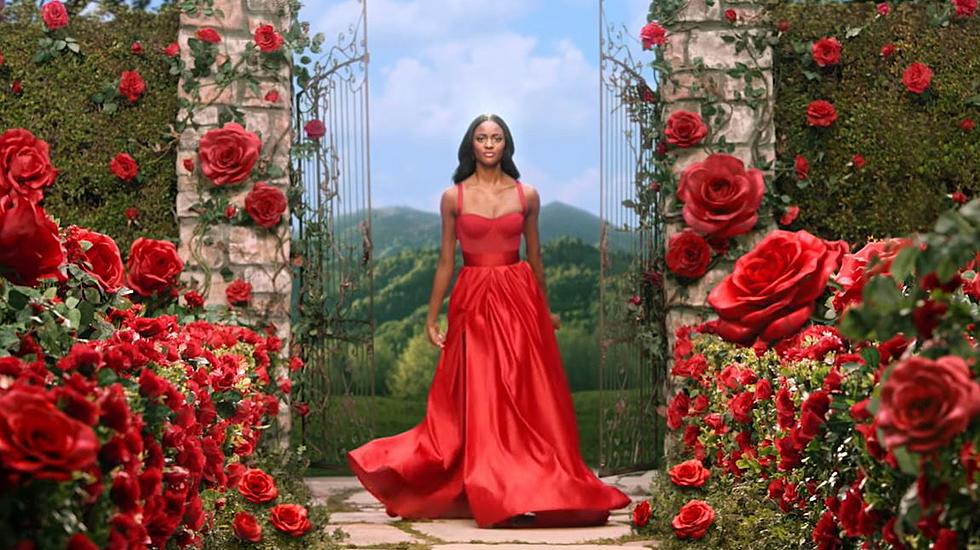 Is An Iowan On 'The Bachelorette' This Season?
The Bachelorette 2023 via ABC
The 20th season of 'The Bachelorette' is set to premiere on Monday, June 26th at 8:00 PM.
In the weeks leading up to the premiere of the latest season of any show in the 'Bachelor Nation' franchise, fans clammer for all of the details they can get on the prospective contestants.
This season of 'The Bachelorette' will follow Charity Lawson on her journey to find love among 29 eligible men. You might remember Charity from the most recent season of 'The Bachelor' with Zach Shallcross.
Are any of these contestants on this season of 'The Bachelorette' from the Hawkeye State?
The Bachelorette herself is from Columbus, Georgia. According to the official contestant list that ABC put out, there are quite a few gentlemen from the Midwest.
Caleb A. — Ann Arbor, MI, 29
James — Chicago, IL, 28
Khalid — Dearborn, MI, 28
Michael — South Holland, IL, 29
So, there are unfortunately no Iowans on this season of the show.
However, they do have a history of popping up every now and then. Here's a list of all of the Iowans who have ever been on the program.
Mercedes Northup ~ Bloomfield, IA
The most recent contestant on the hit reality-dating show that hailed from Iowa. Northup appeared on Zach Shallcross's season and made a heck of a first impression. When meeting the Bachelor, she brought out with her a pig named Henry.
Unfortunately, she didn't get too much screen time during her season. She got sent home after a trip to London in a virtual rose ceremony. 
Derek Peth ~ Waverly, IA
The 35-year-old Waverly native appeared on the 12th season of The Bachelorette. Peth vied for the affections of Jojo Fletcher.
The commercial banker ended up being a bit of a fan favorite, so he made a return to the franchise in the 4th season of Bachelor in Paradise. He met and ended up with Taylor Nolan on that season.
They have since broken up, but he is now happily engaged to model Saffron Vadher.
Kat Hurd ~ Iowa City, IA
29-year-old Kat Hurd was on maybe one of the most talked-about seasons in Bachelor history...season 18 with Juan Pablo. While there isn't much that we can find about this Iowa City native, she apparently used her time in the spotlight to raise $175,000 for charity.
Hurd was a medical sales representative at the time she was on the show.
Chris Soules ~ Arlington, IA
Soules of Arlington is a name you have probably heard before. He was the very first Iowan to star as a lead in the franchise.
He was introduced to "Bachelor Nation" in 2014 when he was vying for the heart of Bachelorette Andi Dorfman.
Then he starred in the 19th season of the show the next year in 2015. A trip to Des Moines was in the cards for multiple women on the show. They explored the state capital, and no outing in the Bachelor franchise is complete without some hilarious slow zooms and soft-focus camera shots.
Soules had a record 30 women competing for his affections. When he narrowed it down to one woman, it was Whitney Bischoff who got a farm proposal from the Iowa man.
In the middle of 2020, he started dating season 24 contestant Victoria Fuller. The couple didn't last very long.
The only Bachelor to come from Iowa is a farmer and has kept that up, even after his stint in reality television. According to some reports, he also grows marijuana at his farm. 
Craig Muhlbauer ~ Defiance, Iowa
Sometimes the contestants on these shows don't spend too much time in the spotlight. That was the case for Craig Muhlauer of Defiance. The 29-year-old tax attorney appeared on the 10th season of the Bachelorette with Andi Dorfman as the leading lady. Muhlbauer ended up going home on week 2.
He is currently located out of Denver according to his social media accounts. While he might be done with reality shows, for the time being, he's not ready to give up on "doing your taxes with my shirt off," at least according to his Twitter bio.
Trent Jespersen ~ Carroll, Iowa
Trent, what can I say about Trent? The 28-year-old Iowan was on the 14th season of The Bachelorette with Becca Kufrin. Jespersen moved to Florida to pursue an interesting career of being a realtor...and a model.
Kelsey Weier ~ Des Moines
You might know Kelsey Weier from the 24th season of The Bachelor or maybe just from her reign as Miss Iowa. Weier was crowned Miss Iowa in 2017. Just a few years later she showed up again on our television screens with "Pilot Pete" in one of the most explosive seasons of the series yet.
The Iowa beauty queen and professional clothier made quite an impact during her time on the show. She was eliminated during week 8 but was then brought back for the 7th season of Bachelor In Paradise.
Check Out A Hidden Speakeasy In Iowa Man's Home
One Iowa man has been going viral for his exceptional bar. He doesn't have to travel that far if he's in the mood for a nightcap; he just has to go through one single door. His houseguests are transported to a classic speakeasy with the push of a secret door in his home.
Ashton Kutcher's Childhood Home in Homestead, Iowa
The well-known actor hails from Iowa. Ashton Kutcher was born in Cedar Rapids and spent his formative years in Homestead. The later is where he helped his step-dad build this space nearly 30 years ago. In 2015, Ashton decided to give his mom the surprise of her life when he redid their basement space.
More From KIKN-FM / Kickin' Country 99.1/100.5