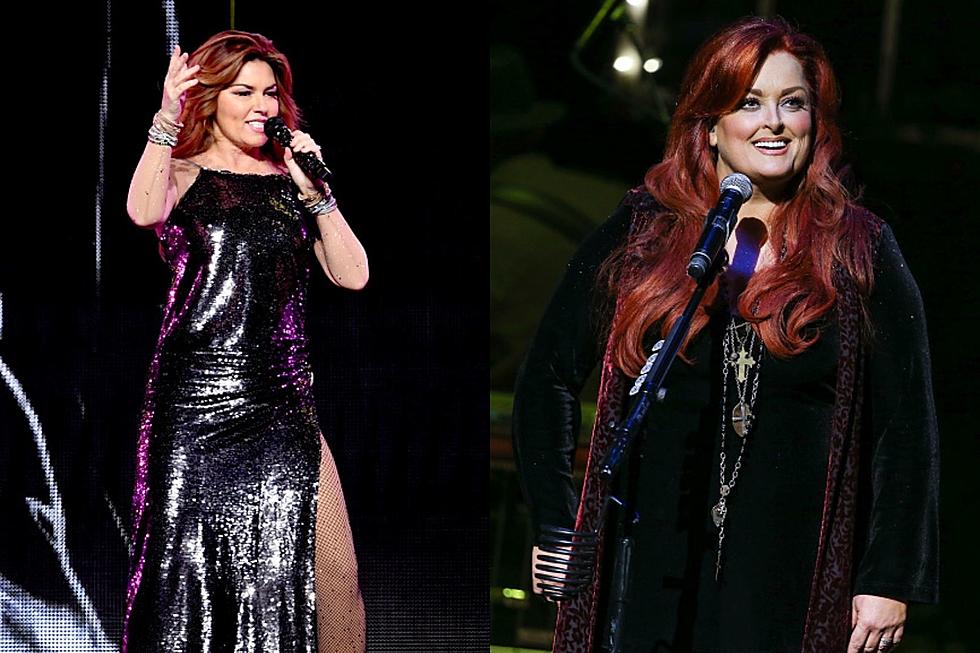 Shania Twain & Wynonna Judd To Appear In New Netflix Series
Getty Images
Nothing screams 90s country more than Shania Twain and Wynonna Judd.  These ladies were power-house country artists especially when Shania thrilled the country scene in 1995 with her very first number one hit, "Any Man of Mine" and Wynonna was part of the infamous group "The Judds" with her mom, Naomi. But one might wonder how these ladies are related to pop music? Furthermore, how did country music intertwine with pop?  Well, these questions and more will be answered on Netflix in its new docuseries.
This Is Pop on Netflix premieres on Friday, June 25th.  This series takes a deep dive into the evolution of pop music.  According to the show's website, This Is Pop  will "Uncover the real stories behind your favorite pop songs as this docuseries charts the impact of the festival scene, Auto-Tune, boy bands and more." This series will even describe how country hits became huge crossover success stories.
First, Shania has an opportunity to contribute to the discussion. A YouTube trailer shares that Shania at one point will actually discuss what constitutes a country song and what doesn't fit the description of a country song.  It appears she will also talk about songs that have moved from the country genre into the pop music world.
When you think of 90s pop music, boy bands automatically jump into my mind.  This includes groups like Backstreet Boys, N'Sync, 98 Degrees, and Boys II Men.  However, very few people are aware of how much music changed when country songs merged with pop music.  This practice basically rewrote the whole dynamic and rule book of music.  Wynonna explains in a This Is Pop teaser posted on the show's official website just how much this trend impacted the rest of her career.  Wynonna even admits she initially didn't understand why one particular pop song was also considered a country hit for a short period of time.
Personally, I'm excited for this new series because I'm just a complete nerd when it comes to music and history in general.  I'm really looking forward to listening to two legendary country artists share their perspectives on how and why country music hits sometimes cross over into the pop music category.
32 Things to Do in Sioux Falls This Summer That Are Absolutely Free!
10 Wealthiest Cities in South Dakota
More From KIKN-FM / Kickin' Country 99.1/100.5