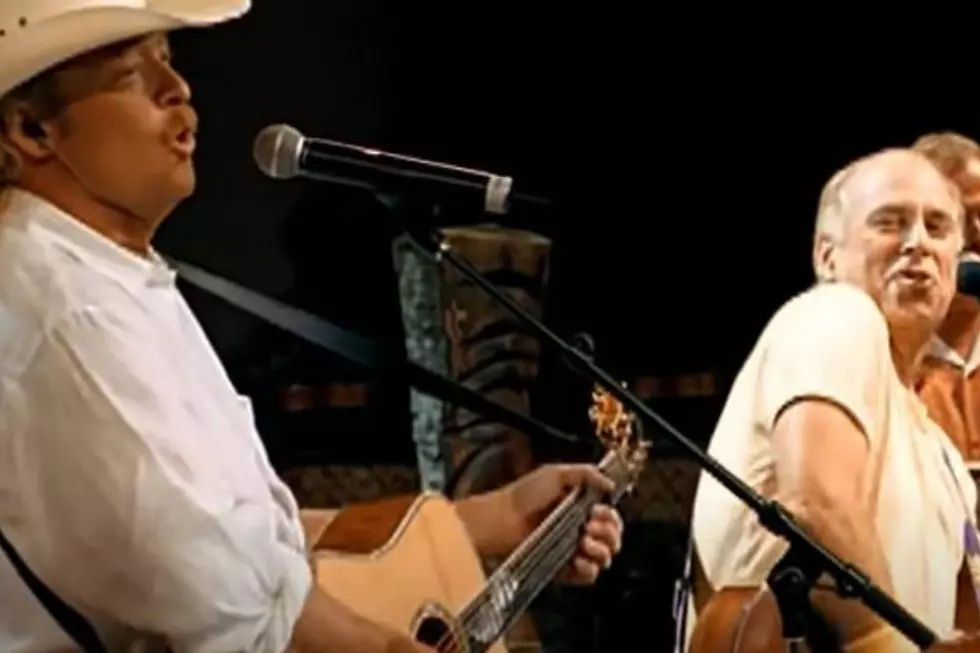 "It's Five O'Clock Somewhere" Released 17 Years Ago This Week
Credit: YouTube, Vevo, Alan Jackson
I've always been fascinated by the story of how a great song comes together. And one of the biggest country hits of this century has an interesting backstory you may not have heard about.
The song was written back in early 2003 by distinguished songwriters Jim "Moose" Brown and Don Rollins. Jim was a member of Bob Seger and the Silver Bullet Band and has written hit songs for artists like Reba McEntire, Willie Nelson, and most recently, Cody Johnson. Rollins first hit the scene back in the '60s by writing the George Jones classic The Race Is On along with a number of other country favorites.
The duo went into the writing process wanting to pen a song in the style of Jimmy Buffet (even adding a line in the bridge in the tune with a Jimmy Buffet name drop). But they never actually intended on Buffet recording the song himself. The song was brought to country artist Colt Panther in March of 2003 and the guy who was producing Panther at the time immediately passed on it. In fact, a number of artists passed on the song, until finally, the demo was given to Alan Jackson.
Jackson loved the island feel and Jimmy Buffet jumped on board to help out as well. And the rest is history. The song was named country song of the year at the Grammy Awards the following year and stayed at number one on the country charts for a resounding eight weeks. It even hit number 17 on the Billboard Pop Charts, a first for Jackson. Jimmy Buffet landed his first top 40 hit since the late '70s with this song too.
It just goes to show how a little luck can do wonders for a song. It ended up being one of the biggest hits of the entire decade and is a great line to use for anyone giving you a hard time about knocking back a cold one at let's say Noon? It's Five O'clock Somewhere, am I right?
Enter your number to get our free mobile app
Sturgis Rally Through Getty Images
More From KIKN-FM / Kickin' Country 99.1/100.5