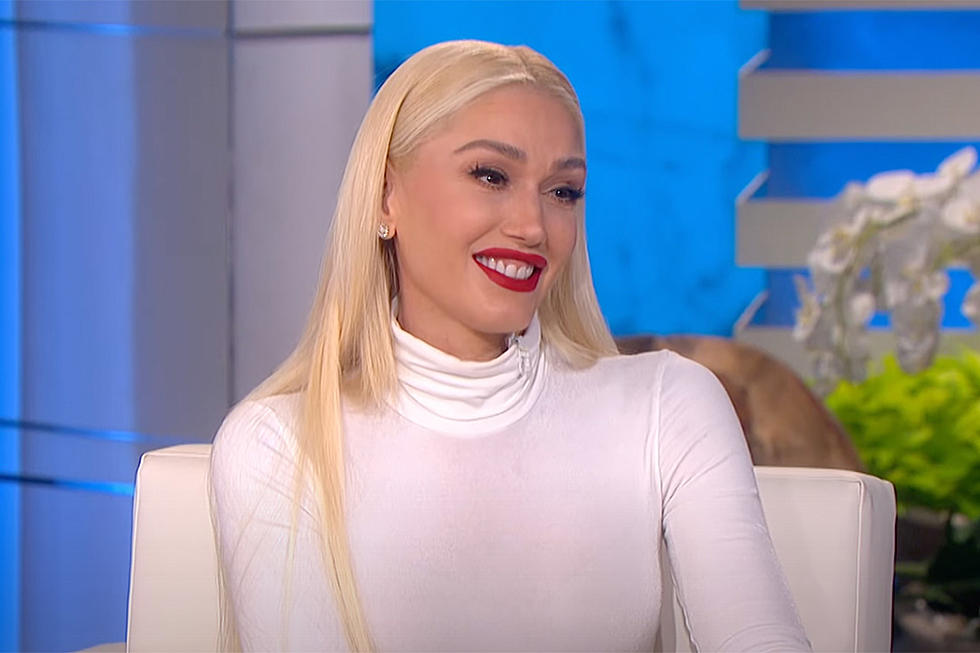 Gwen Stefani Gives Update on Life With Blake Shelton: 'The Marriage Is So Fun'
The Ellen Show, YouTube
Gwen Stefani appeared on The Ellen DeGeneres Show on Wednesday (April 6) for the first time since she married Blake Shelton, and she shared details about how married life is going for them.
First off, DeGeneres questioned Stefani about why she wasn't present at the July 2021 wedding as Stefani's Maid of Honor — an invitation the singer jokingly extended in March of that year. Stefani responded, explaining that the wedding became a smaller affair due to COVID-19, but it turned out to be the perfect day. 
"It just got smaller and smaller, and you know, the Lord works in mysterious ways," she says. "It was like the perfect amount of people, it was so intimate, it was so exactly what it needed to be." 
In addition to the wedding going well, Stefani says that their youngest marriage is living up to her highest expectations. 
"Not just the wedding, but the marriage is so fun, and I'm so into it! So, I feel very blessed," she says, adding that Shelton is her "best friend." 
Some of the fun the newlyweds are having includes doing some serious gardening on their Oklahoma ranch. Stefani revealed that Shelton was back home in Oklahoma working on the land at the time of the interview, and she shared some of their gardening plans with DeGeneres. 
"When we do things, we go big, and we're doing major gardening," she says. "We're talking daffodils, we're talking about tulips. We already did the bulbs. We're doing wildflower seeds, now we're doing zinnias. So, I sent him home to figure out how to till all the land and dig a well. He's working on the well digging today." 
Stefani also talked about the rewards of doing the gardening themselves, as opposed to hiring out, and she related the action of planting seeds to all the metaphorical seeds she's planted — many of which have gone on to bloom in different ways. 
"I was just talking about seed planting because it's such a huge thing in my life, and only to end up in Oklahoma planting seeds, I think about all the different seeds I've planted in my life," she says. "The seeds of faith, the seeds of these wild ideas I had that actually came true, and even the one to fall in love with Blake. It's crazy because now I'm going to go back and plant so many flowers and they're going to bloom and it's so exciting." 
Stefani and Shelton were married in a chapel on their Oklahoma ranch on July 3, 2021. The two announced their relationship in late 2015, and then their engagement in October of 2020. Shelton has taken on the role of proud stepfather to Stefani's three boys from her previous marriage.
10 Blake Shelton Facts You Probably Didn't Know
In this list of 10 things you didn't know about Blake Shelton, you'll learn what the singer thought of his '90s mullet, what his pet peeves are, what songs he sang when he entered pageants as a kid (yes, really!) and more.
More From KIKN-FM / Kickin' Country 99.1/100.5