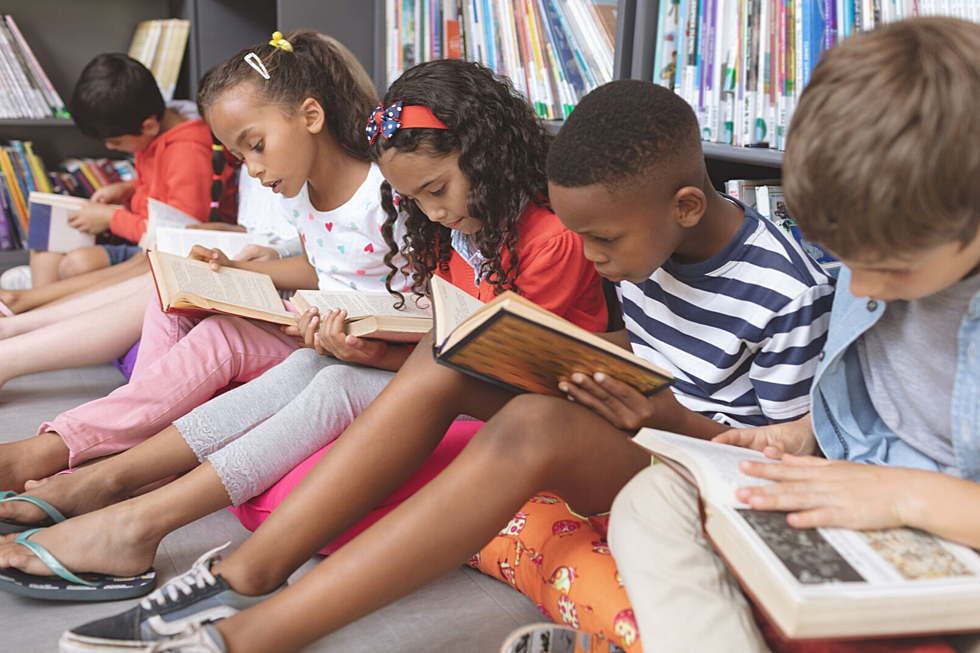 Fun Fact…Books Make People Kinder
Credit: Getty Images
With all the craziness in the world and new technology constantly being released, people hardly have time to read anymore. But picking up a book might help make the world a little kinder.
According to Peace Quarters, a new study from Kingston University in London reveals that "people who read more—specifically fiction—tend to display more sociable behaviors and are more empathetic."  The researchers made this conclusion after asking 123 people about their reading and television habits.  This would then prompt the researchers to test their social skills.  These were the results:
"In book readers versus T.V. watchers, the book readers came out on top when displaying more empathetic behavior. They also found that those who mainly watched television actually displayed more anti-social behavior."
In other words, people who read books are more likely to go out of their way to help others.
I'll admit, it's been a while since I've read a book.  Life just gets so busy and people don't have the time.  I'll give you a little challenge and I'll participate as well. Whether it's a hardcover book or a Kindle, I challenge you to read a book this month.  It doesn't have to be fiction.  It could be whatever sparks your interests.
The book I will read is written by Patrick McCaskey titled Sports and Faith: More Stories of the Devoted and the Devout. What book will you read?
More From KIKN-FM / Kickin' Country 99.1/100.5