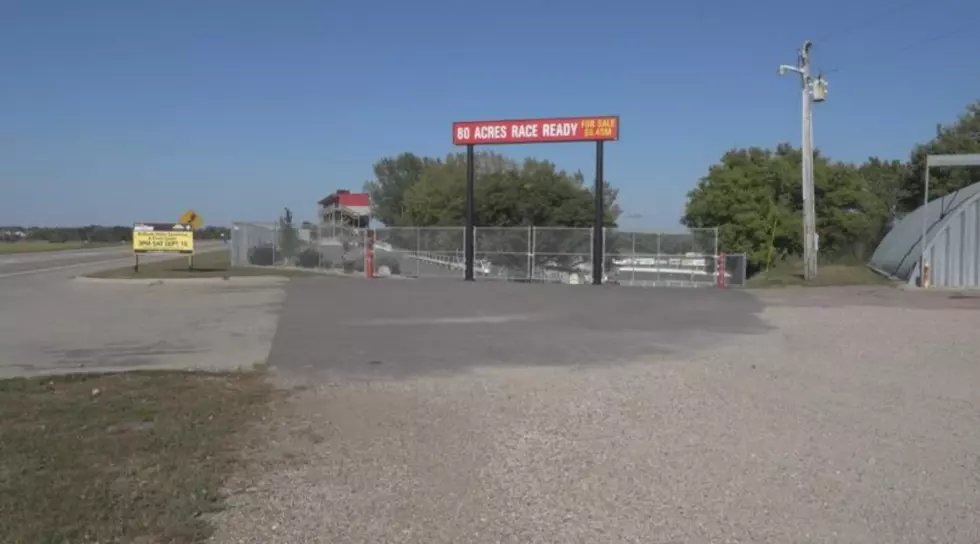 Badlands Speedway Fails to Get Single Bid During Auction, Track Re-listed for Over $6 Million
Jill Langland : KSFY TV
UPDATE: According to the Argus Leader, "Several potential bidders were on-site and online for the auction, but nobody placed a bid, according to a statement on the speedway website."
In a statement posted on the Badlands Speedway website, the auction turned in to a game of chicken.
"The auction started promptly and none of the bidders would "Go First". That's right, a good ol' fashion round of "South Dakota Chicken" got underway and everyone was standing their ground. Folks were bound and determined not to be the first one to bid. After several minutes of this, the auction team stopped the auction and closed out the process."
Despite saying that they had spent double the asking price of $9,450,000 on getting the track "where it is today," the statement said went on to say the track would be listed for the "deeply discounted, temporary purchase price of $6,299,999" which would end on December 28, 2018.
If the track doesn't sell at that point, "the price will go back to the original $9,450,000 on the first of the year," said the statement.
---
An auction was held on Saturday, September 15th in Brandon for Badlands Motor Speedway. The auction itself was closed to the public. To be included in Saturday's auction you needed to post a $500,000 deposit.
KELO TV is reporting that racetrack owner Chuck Brennan released a statement saying:
At this time there is not a sale that I can confirm. We will be releasing a statement at noon Pacific on Monday. Wish I had more for you but contracts prohibit saying more at this time. The auction did happen as planned.
Some history from Wikipedia on Badlands Motor speedway sates Badlands Motor Speedway, formerly known as Huset's Speedway, is a dirt track racing complex located in Brandon, South Dakota. Its name was changed in 2015 when it was sold to Chuck Brennan, the owner of the Badlands Entertainment Group.
The track opened in the 1950s. In the 2016 season, the track was also used as a concert venue as well as hosting monster truck, tractor pulling and Endurocross events. The track hosted a 2015 World of Outlaws Sprint car tour race. In 2016, the tracks hosted a $100,000-to-win 410 Sprint car show and a $250,000 Gold Cup sprint car race.
In 2016, Badlands Speedway underwent a $6 million renovation including new suites, concession stands, restrooms, updated seating area, HD video boards and lighting system.
---
More From KIKN-FM / Kickin' Country 99.1/100.5