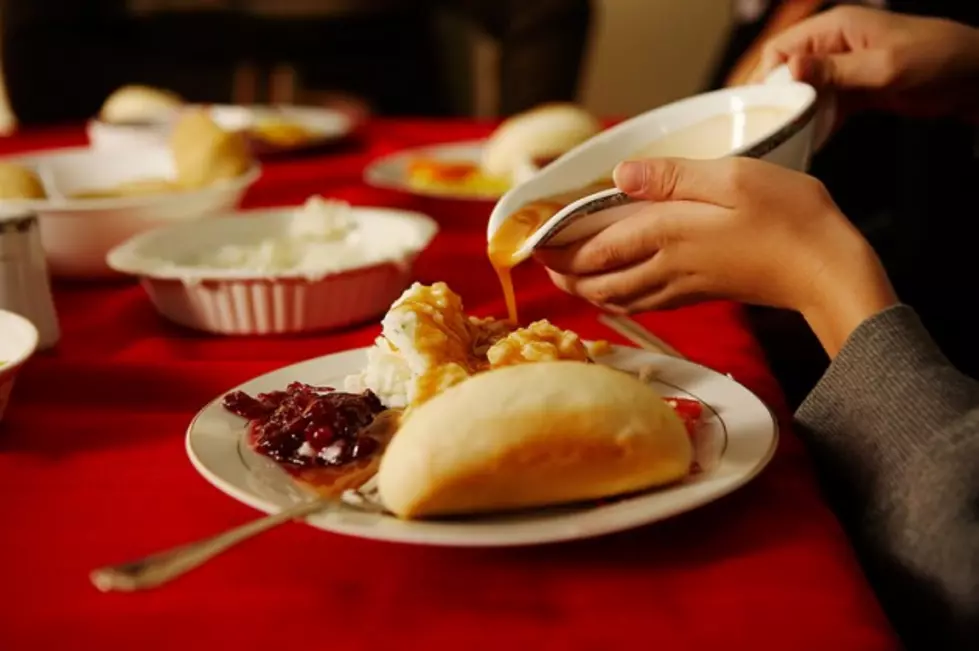 Your Waist And Pocketbook Will Both Be Expanding Soon, The Cost Of Thanksgiving Dinner Is Rising This Year
Clipart
The Thanksgiving meal will be felt not only on your midsection, but also in your pocketbook.  This year, the price of putting the Thanksgiving meal on your dinner table is expected to go up...but just slightly from last year.
The American Farm Bureau Federation estimates that the cost of putting a Thanksgiving dinner for 10 people on your table is expected to rise 37 cents in 2014, bringing the total to an estimated $49.41.
The rise in this year's meal price is being blamed on the rising cost of dairy products, coffee and the marshmallow-topped sweet potato casserole.  The American Farm Bureau Federation found the cost of dairy products jumped about 25 cents over the past year.  Add that increase along with a rise in coffee, sugar, eggs and sweet potatoes and your pocket book can be expected to be a little lighter.
But here's one thing to consider, this year's price is still about 7 cents lower then the Thanksgiving of 2012.
The final tally of $49.41 comes from averaging non-sale food prices around the United States.  The meal for 10 would include turkey, bread stuffing, sweet potatoes, rolls with butter, peas, cranberries, carrots and celery.  And of course you can't forget the pumpkin pie with whipped cream, coffee and milk.  By the way, the group also figured in having left-overs.
There is some good news, however.  To help balance off the price increase of the meal, the drop in the price of fuel, means that the drive to your relative's home will not cost you as much.
As of Thursday, November 20th, 2014, SouthDakotaGasPrices.com has the national current gas prices averaging $2.86 per gallon with prices falling.  South Dakota gas prices are averaging around $2.89 per gallon, but Sioux Falls has seen prices as low as $2.39 per gallon at a Freedom Station (2601 W. 12th Street and S. Williams Avenue) and a Tidal Station (2210 W. 12th Street and Lincoln Avenue).
More From KIKN-FM / Kickin' Country 99.1/100.5