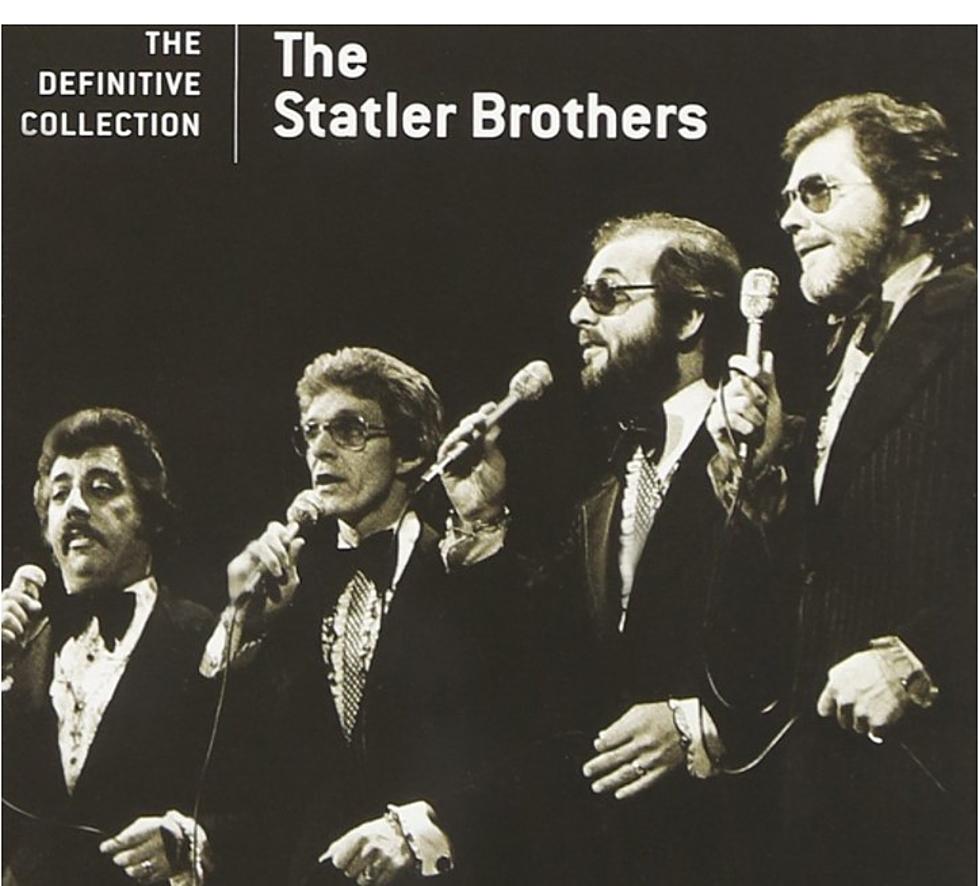 Whatever Happened To Statler Brother Lew Dewitt?
Amazon
He had one of the most recognizable voices in Country Music.  The Statler Brothers would not have been the Statler Brothers without him.
Lew DeWitt, tenor, guitar player, a member of the most iconic group in the history of Country Music. He's pictured on the far right in the photo above.
Not only a talented singer and musician, Lew also wrote many of the Statler Brothers Classic's, including the one featured below, the song that introduced the Country Music Hall of Famers to millions of fans around the world , 'Flowers On The Wall'.
Lew was Virginia born and raised like the other guys in the group, and was a founding member, along with Harold and Don Reid and Phil Balsley.  The quartet was founded back in 1955 in Staunton, Virginia singing gospel music, something they would continue to do throughout their historic career.
As the Statler Brothers fame continued to soar, Lew was fighting a courageous battle with Crohn's  Disease, something he suffered from since a young age. Finally, in 1982, Lew was forced to retire from the group. Jimmy Fortune stepped in as the new Statler Brother, and the group continued their country music success. The Statlers disbanded and retired after completing a farewell tour on October 26, 2002.
Lew did record and tour some as a solo act.
But Lew's fight against the disease was finally lost on August 15, 1990.
Lew DeWitt was just 52 years old.
South Dakota Foods You Must Try
Some foods are distinctly South Dakota. How many of these amazing South Dakota dishes have you tried?!
If you live in
South Dakota
chances are you've eaten many of the items on this food list.
But if you are visiting our state or if you just haven't gotten around to chowing down on these great eats, you need to get on it.
Some foods are distinctly South Dakotan. Here are the 9 South Dakota Foods You Must Try Before You Check Out …
More From KIKN-FM / Kickin' Country 99.1/100.5