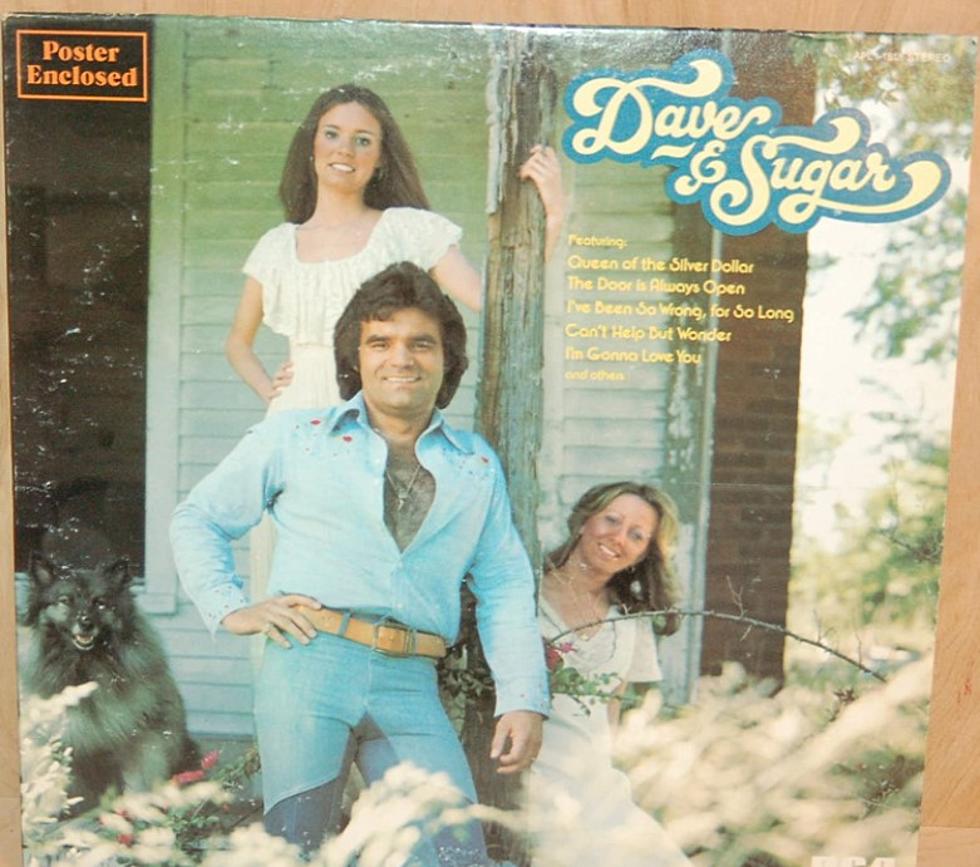 Whatever Happened To 1970's Country Hitmaker's Dave And Sugar?
Amazon
In 1976, while I was working at KWYR in Winner, S.D., there was a new single released on RCA Records.
Titled 'Queen Of The Silver Dollar', it was written by one of the great songwriters in Country and Pop/Rock music, Shel Silverstein.  I remember having heard it a few years before on a Dr. Hook album (you probably remember Dr. Hook for their 'Cover Of The Rolling Stone' single, also written by Silverstein).
But this was different than the Dr. Hook version, smoother I guess, still with a pop music sensibility but...well....'countryish'.
It was my introduction to Dave and Sugar.
While 'Queen Of The Silver Dollar' was a huge hit for Dave and Sugar, it was the follow-up 'The Door Is Always Open' that would be their first #1 hit in the summer of '76.
More hit's for this trio would follow, including two more #1's, 'Tear Time' in 1978 and 'Golden Tears' in 1979.  By the time the 1980's got into full swing, Dave and Sugar were no longer on the Country single's chart.
So whatever happened to Dave and Sugar?
Well, Dave was Dave Rowland who earlier had been a part of J.D. Sumner and The Stamps as well as a member of Charley Pride's road show.  In 1975 Dave, along with Vicki Hackeman and Jackie Frantz, formed Dave and Sugar and for the balance of the 1970's they were among the biggest hit makers in Country Music.
Dave broke away in the early 1980's, recording solo albums, then reformed Dave and Sugar and through the years there was a number of singers taking the part of 'Sugar'.
Sadly Dave passed away in 2018 at his Nashville home due to complications from a stroke.
Wikipedia Contributed To This Article
50 Things Men Shouldn't Have After They Turn 40
One of the hardest parts about getting older is coming to grips with the fact that the things that defined you in your 20s aren't so cool when you're in your 40s.
Now I'm quite a ways past 40 these days (56), but I decided to see just how many of these 50 things I am still clinging to well past their 'expiration' date for a man of my age.
More From KIKN-FM / Kickin' Country 99.1/100.5