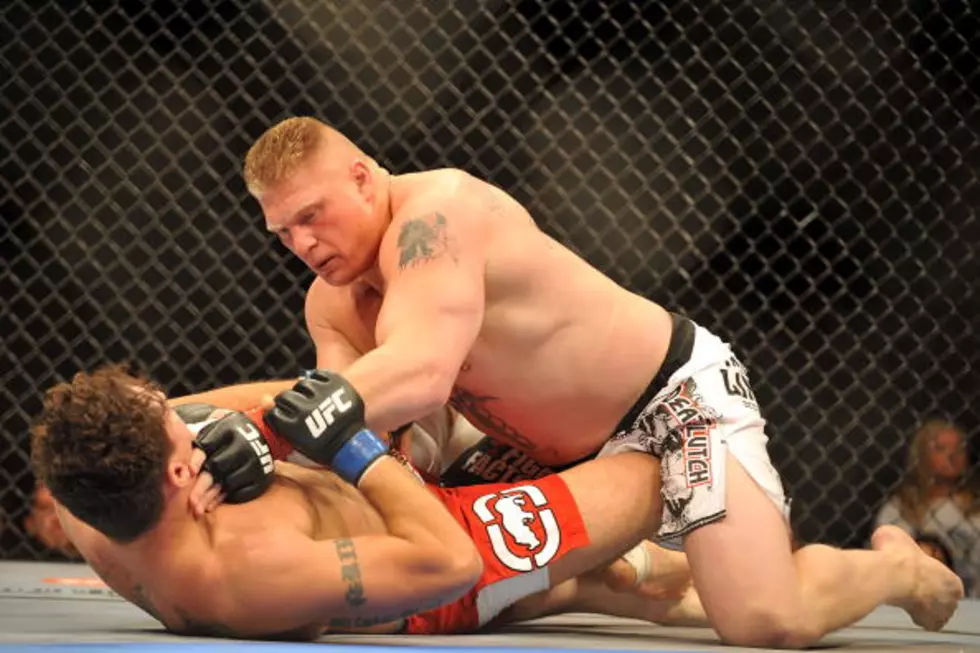 What Brock Lesnar's Return to MMA Means for UFC and WWE
Photo by Jon Kopaloff/Getty Images
One of the most shocking announcements from this past weekend is that WWE's Brock Lesnar is returning to the UFC for a one fight deal. What does this mean for both companies?
The easiest answer for this is that it means huge money for the UFC. After the debacle over UFC 200 and Conor McGregor, Dana White made it clear that he can put on a huge card without arguably his biggest star. The card is stacked as it is with three title fights, but now a Brock Lesnar return puts it over as one of the best cards the promotion has ever put on paper.
There has to be a lot more behind the scenes to this story. I can't imagine that the WWE would just hand over Brock Lesnar to the UFC and invite them to print money without some form of repayment. Vince McMahon and White are both businessmen and this is a perfect opportunity to cash in.
Lesnar's appearance on UFC's biggest show (while on WWE contract) will pull a huge section of WWE fans to order the pay-per-view. Don't believe me? According to the Cheat Sheet, three of UFC's biggest pay-per-views of all time featured Brock Lesnar on the card. Pro wrestling fans want to see one of the biggest stars fight in the octagon.
But what about the WWE? What is the trade? WWE released a statement immediately after the UFC announcement proclaiming that Lesnar will appear on UFC 200, but will then also appear at SummerSlam in New York in August.
"Brock Lesnar remains under contract to WWE, however, he has been granted a one-off opportunity to compete at UFC 200.  Following this milestone event on July 9, Brock will return to WWE for SummerSlam on Sunday, August 21, live on WWE Network."
This is purely a theory but I would imagine that the WWE has a deal set with the UFC for the appearance of one of their top stars at Wrestlemania 33 in Orlando. I don't have any insider source on this, and it's speculation. But considering WWE is giving up one of their biggest stars for UFC's biggest show, it would only make sense that someone along the lines of Ronda Rousey or McGregor would appear at WWE's biggest show of the year next April.
Rousey is a huge wrestling fan and attends WWE shows when she can, along with independent promotions such as Pro Wrestling Guerrilla out of Los Angeles. She made an appearance at Wrestlemania 31 in April 2015.
That would be my top theory would be Rousey. McGregor would be another scenario that could happen with his recent actions following being pulled from UFC 200. After claiming retirement, he immediately followed Triple H, Stephanie McMahon, and WWE on Twitter. He has the ability to talk up a fight and would easily sell the show.
No matter the situation, this is set up perfectly for the fans of both promotions.
More From KIKN-FM / Kickin' Country 99.1/100.5