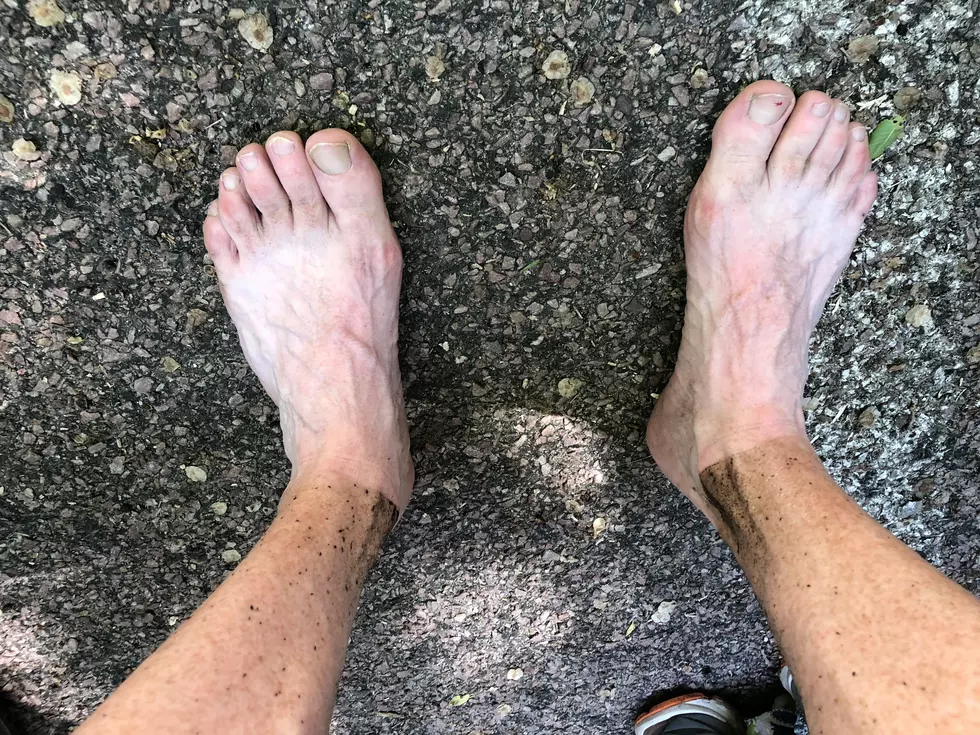 Trail Running is a Great Escape and Grueling Challenge
Patrick Lalley / KSOO
I've been running for fitness, recreation and competition for several years.
Admittedly, I came to it late, after my 40th birthday somewhere. But now I've done marathons and Ironmans and in the past few years, trail running.
What is trail running? It's not that complicated, it's running on trails. But it's really more than that. It's life outdoors, in the forests and great parks of our region.
As you might guess, it's not like running on a track or the bike trail. The footing can be precarious. The trails can be muddy and slippery. And steep inclines can turn it into nothing more than a hard climb rather than a run.
And it's a lot of fun. It's also not as hard on old joints as running on concrete sidewalks.
Sunday (May 27) was a good day to hit the trails. It was brutally hot in the parking lots around town -- probably 100 -- but down in the forest of Newton Hills State Park the temp was in the high 80s. Now, that's not cool by any means but it was bearable.
That's not to say that running on Sunday was easy. It wasn't. In addition to the heat and the hills, there were gnats and mud and horse droppings to deal with.
And it was a blast. I'm excited about getting back into some trail running after a short hiatus over the winter for reasons that speak to nothing but laziness.
More From KIKN-FM / Kickin' Country 99.1/100.5