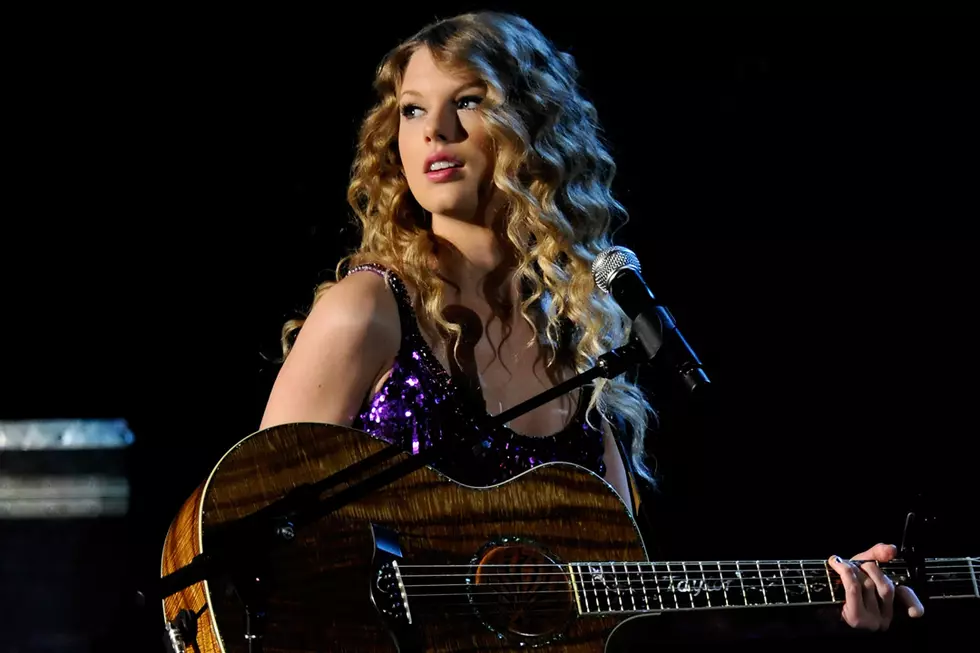 Counterpoint: Once You Pop, You Can't Stop
Ethan Miller, Getty Images
June will mark five years since the release of Taylor Swift's last country single, the title-track of her Red album. It will be her final dedicated country hit.
Radio was better with her lilting blend of pop melodies and country storytelling, and this reality is sad for fans of country music (and, well, music), but Swift is just too far gone to be reeled back in. She's a pop artist, and a return to her roots would be akin to Beyonce or Lady Gaga going country. Sure, she may write and record something for the country audience on future albums (both of the aforementioned have, and so has Justin Timberlake, and so did Swift did with "New Year's Day" from her latest album, Reputation), but the country fan is going to be difficult to convince en masse. We like loyalty.
To be clear: this isn't a column defending the status quo. We'd love nothing more than to be wrong here, but there's simply no reason to believe any artist can overcome the obstacles to make a U-turn.
There's a certain level of indefinable sexism at play here. Audiences seem to become more enraged when a pop female adds some twang to her thang than they do a male. Compare Timberlake's dalliances with the format to what Jessica Simpson tried 10 years ago. Do You Know was not award-winning country music, but we've celebrated worse. The response to Simpson's found ambition was enough to cause onstage meltdowns and a quick hook.
Can you think of a female pop artist who has "gone country" in the last 30 years? Decades ago, the borders were more porous — artists like Bobbie Gentry and Olivia Newton John crossed over, no problem. It's just easier for men lately. Kenny Rogers was a huge star before he started his country career. More recently, Darius Rucker genre-hopped without anyone batting an eye. Kid Rock, Uncle Kracker, Aaron Lewis ... they've done OK, if not great in the format.
Here are a few more who have tried:
Swift continues to dabble. A recent appearance at the Bluebird Cafe in Nashville was unexpected and a fun reminder of the good years. She's also offered two really good songs to country artists: Little Big Town's "Better Man" and Sugarland's "Babe." Even if she wanted to record them herself, they'd be overshadowed and undermined by all the pop drama that surrounds her now.
Who's she dating? Did she just throw shade at so-and-so? What happened to the old Taylor Swift? Did she really die? What does that even mean?
There's precedent for our argument. Faith Hill was accused of going pop in the late '90s and early 2000s, and aside from her Fireflies album (which was a total rebranding), she has struggled to be considered a country radio artist since. And then, you know ... Shania Twain. The Now album was released in September 2017, and each single seems to be made of rubber because they quickly bounce off radio playlists. In fact, the last time Twain had a true country radio hit ("Party for Two" with Billy Currington) Swift wasn't even old enough to drive. The album just before that was Up!, which put one foot fully in the pop realm by offering a red disc with pop versions of her country songs (or a green disc with country versions of her pop songs, it's hard to tell).
You'll find further evidence in the amount of Taylor Swift music you hear on the radio today. Old Kenny Chesney songs you'll hear all day long. Five and ten-year-old songs from Miranda Lambert and Carrie Underwood are gold standards. Heck, you'll even get early '90s Reba McEntire if your radio station is good to you. Swift's catalog burned out toward the end of her country run — something few were willing to recognize at the time. It was too much Taylor.
The Boot and Taste of Country's collaborative Point/Counterpoint series features staff members from the two sites debating topics of interest within country music once per month. Check back on May 21 for another installment.
More From KIKN-FM / Kickin' Country 99.1/100.5