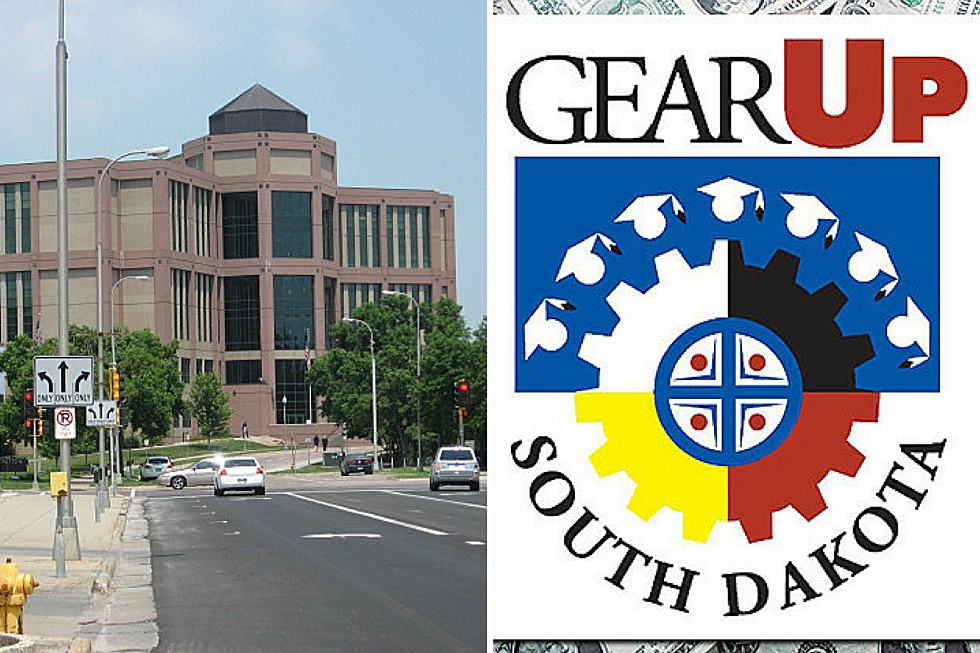 Stacy Phelps Defends Signing Backdated Contracts in Gear Up Trial
Minnehaha County Courthouse
SIOUX FALLS, S.D. (AP) - A South Dakota jury cleared a former nonprofit executive accused of backdating contracts to try to avoid a potential audit in a case sparked after the organization's financial officer killed his family and himself.
Stacy Phelps, former CEO of the American Indian Institute for Innovation, was found not guilty late Thursday night of falsifying evidence and conspiring to offer forged or fraudulent evidence.
Phelps' attorney, Dana Hanna, says the defense always maintained his innocence and proved it.
Attorney General Marty Jackley says he appreciates the jury's service and respects the verdict.
Phelps was the second and final person to face trial in a sprawling case known as Gear Up. The first hint of major issues came after the nonprofit's chief financial officer, Scott Westerhuis, shot his wife, his four children and then himself in 2015.
 Copyright 2018 The Associated Press. All rights reserved. This material may not be published, broadcast, rewritten or redistributed.
---
The last defendant in a trial associated with Mid Central Educational cooperative, Gear Up and the American Institute for Indian Innovation claims he was unaware of the embezzlement taking place by Scott Westerhuis. Stacy Phelps appeared in court Wednesday (October 10) and testified regarding the charges he's facing of backdating contracts for the organization.
Phelps is fully admitting to backdating the contracts, which he says was in response to director Scott Westerhuis saying the originals were lost and needed to be replaced. What Phelps claims he was not aware of was a possible audit looming and what now appears to be an effort on the part of Westerhuis to tidy up paperwork.
Just weeks after the contracts were signed, authorities were called to the Platte area home of Scott Westerhuis, where they found a gruesome scene of a home on fire, and the entire family shot, apparently by Scott Westerhuis before he turned the gun on himself in 2015. Further investigation revealed embezzlement of at least one million dollars, according to the South Dakota Attorney General's office.
Other defendants have dealt with their charges in the legal system. Stephanie Hubers was found not guilty on all charges by a jury for allegedly taking hush money, while Dan Guericke accepted a plea deal.
---
More From KIKN-FM / Kickin' Country 99.1/100.5