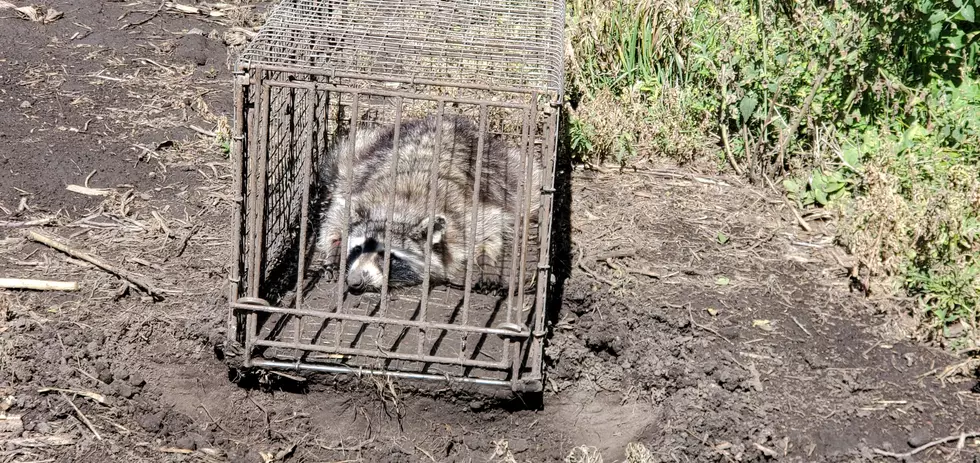 South Dakota Tail Tally, Tells Tale
JD Collins via Sprint Sioux Falls
The numbers are in on South Dakota's most recent Bounty Hunt. At the top of the list this year, to nobody's surprise was the raccoon. However, the county with the most tails taken was a bit of a surprise. Minnehaha county was first in the tail of the tape this year with 2027 tails. [1721 raccoons]
Beginning April 1, striped skunk, opossum, red fox, badger and raccoon tails will be worth $5 for South Dakota residents who submit them to the program. The Nest Predator Bounty Program will have a cap of $250,000.
"This program is a great way for families to spend time together outside," said GFP department secretary Kelly Hepler. "Now, more than ever, it is important that families connect with our outdoor resources by trapping, hunting, fishing and really just being outside together."
I was a bit surprised to see Minnehaha County leading the way, but I would imagine that with being situated along the Big Sioux River, fairly heavy wooded and lots of people wanting fewer raccoons, and it probably made sense.
Second, on the list was Yankton County with Turner County coming in third. You can see the entire list along with a list of animals taken here.
So, why did they do it? It's all about the nests. If you take a look inside a live trap next to someone's sweet corn, you are sure to find a whole egg sitting in it as bait. Raccoons wreak havoc on pheasants, ducks, and other egg-laying wildlife.
Our friends Dan and Brady Soulek from the Wagner area had around 30 tails that they submitted. You can bet that you will see a higher number of pheasants around the farm come fall. Chances are you'll see substantially less damage as they pick sweet corn this year as well.
I talked with John who handles the engineering here at the station. He said I should dig out my Davey Crocket Cap and get busy. We are thinking about getting some live traps and having a go at it next year. We have a family of dumpster divers here at the station that amble by, looking for supper every night. And at the transmitter sites, the coons love trying to dig their way into some of the tower shacks for a warm spot in the winter.
How about you? Did you take part in this year's South Dakota Tail Tally? If so, how many and what species tails did you tally?
Thank you for sharing this story with your Facebook and Twitter friends!
Enter your number to get our free mobile app
The 'World's Largest Truck Stop'
More From KIKN-FM / Kickin' Country 99.1/100.5