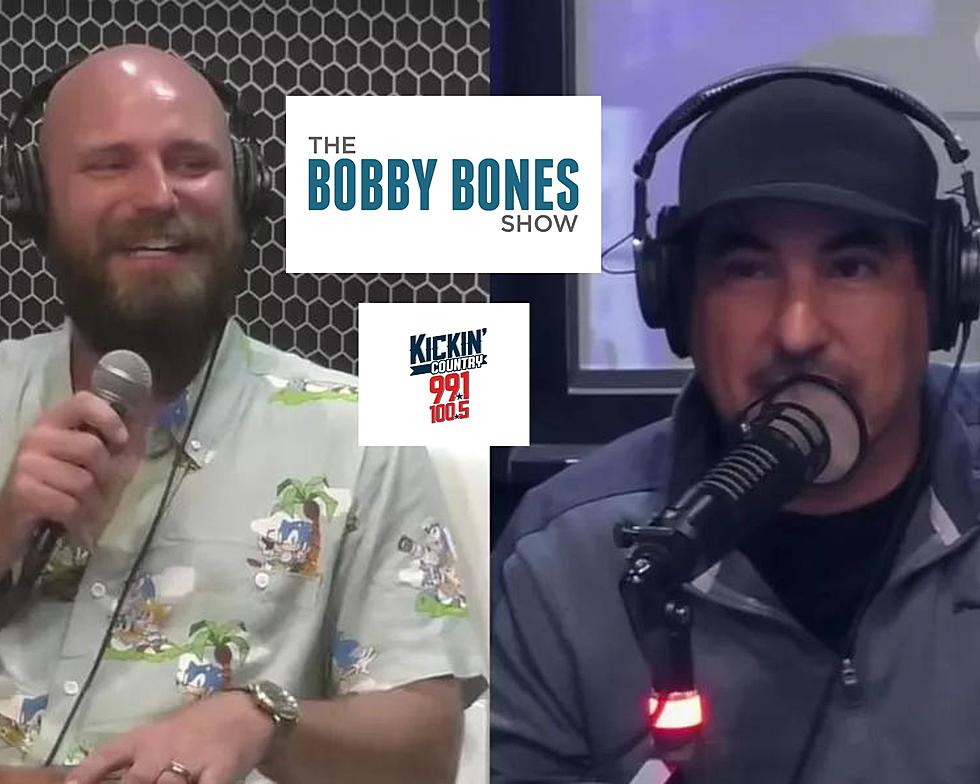 Scuba Steve & Eddie's Emotional Hug at Work
The Bobby Bones Show-Used with Permission
Scuba Steve's wife returned to work, so the two younger kids are now in daycare while the oldest started kindergarten.
There have been a lot of changes in his life that have been causing him to get emotional and cry recently because it's hard for him to see his children grow up. It also makes him think of his mother watching him grow up. A few months ago, he and Eddie were the only people still at work, and they started talking and realized they were in a similar situation. They vented about all the things that consumed them in their lives with their kids and work. At the end of the conversation, they hugged, and both started crying. Eddie thinks it's a sign to start doing stuff together because everyone is going through something.
Lunchbox understands it's emotional to watch his kids grow up, but he also thinks it's pretty amazing that you can start having actual conversations with them. Amy shared that it sounds like there might be something deeper to Scuba's emotions and suggested he start going to therapy.  Bobby Bones said that it's something he should address and try to fix while the feelings are fresh, instead of trying to hide them. And that he should focus on the positives of them growing up.
Listen to The Bobby Bones Show on weekday mornings from 5:00 AM to 9:00 AM on The New 99-1 AND 100.5, Kickin' Country!
More From KIKN-FM / Kickin' Country 99.1/100.5