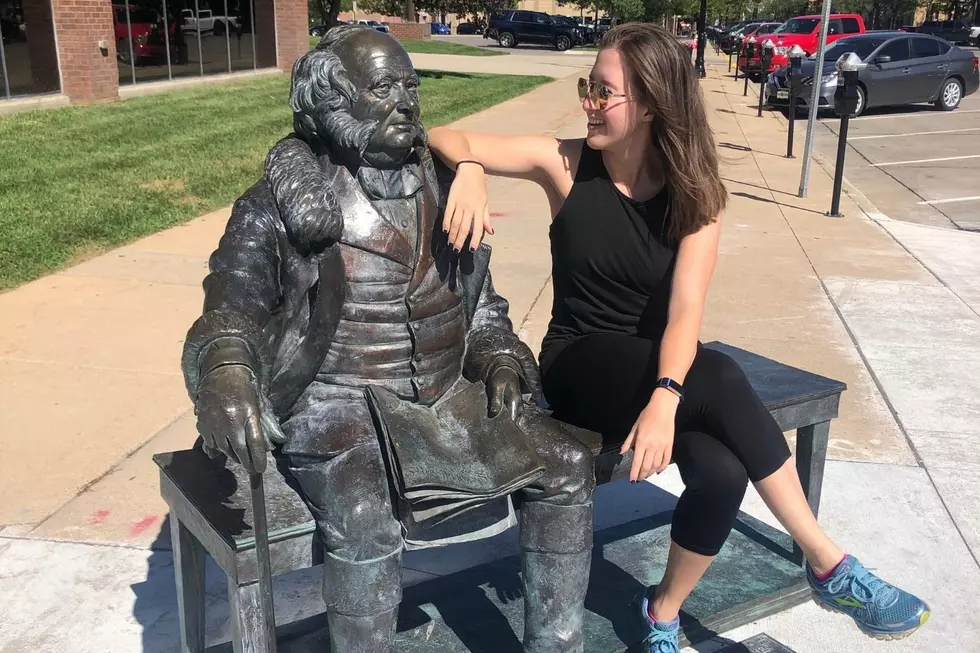 Paying A Visit To The Leaders Of Our Nation In Rapid City
Credit: Katie Manika
Our country would not be where it is today without our leaders and their dreams.  Do these leaders have their flaws?  Absolutely.  Nobody is perfect and everyone makes mistakes, including our presidents.
I recently journeyed out west for the first time and stayed in Rapid City.  I am a big history nerd, so I knew I had to say "hello" to some of the United States Presidents. According to its website, the City of President's tour "began in 2000 to honor the legacy of the American presidency. Each sculpture is privately funded, and the pattern of placement was chosen to maintain the orderly structure and eliminate any sense of favoritism or political gain. The City of Presidents is part of the Rapid City Historic District Tour."
Let's face it: this is as close as I'll ever get to meeting the Commander in Chief dead or alive.  Even Van Buren can't argue with that statement.  See if you can correctly identify these presidents.
The Leaders Of Our Nation In Rapid City
How do you meet every single President of the United States?  Just visit Rapid City, South Dakota!
Enter your number to get our free mobile app
More From KIKN-FM / Kickin' Country 99.1/100.5