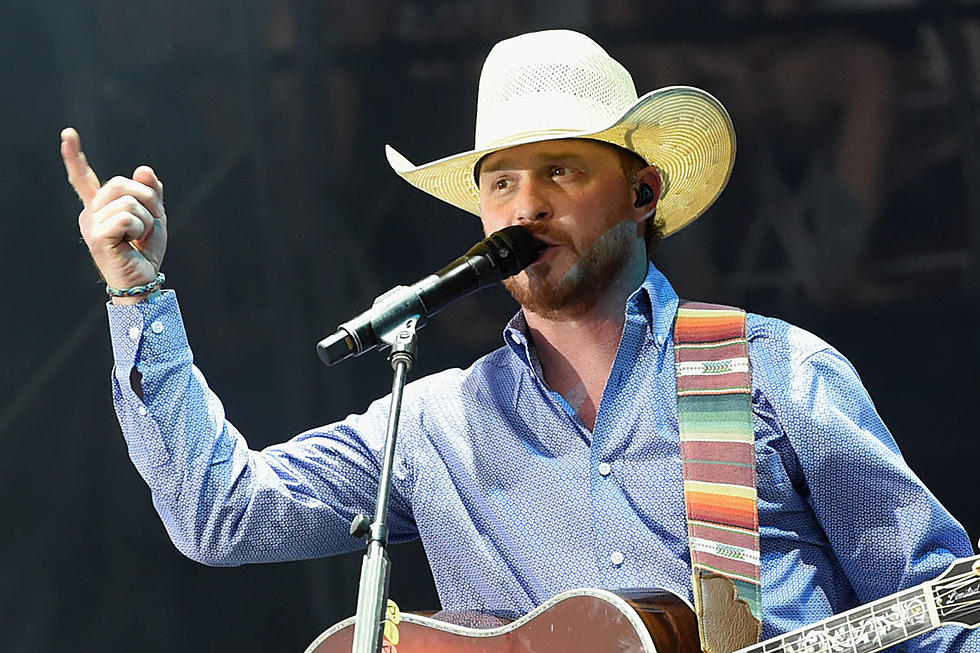 Cody Johnson 'Back on Stage' in South Dakota
Rick Diamond, Getty Images
Spin the calendar back to February 28, 2020. That was the last show that Cody and his band had played. Four long months ago, they played Sacramento, CA. Then the entertainment world stopped spinning. Actually,  the entire world stopped. One month passed, then three and four. Johnson and his band had scheduled to play the Sioux Empire Fair in South Dakota over a year ago. Things looked good in South Dakota. So, they loaded up and headed north.
Watching the band backstage as they gathered before the show, reminded me of a team of young football players who were jacked out of their minds to get on the field. Then I noticed Johnson take off his hat and kneel in a quick pre-concert prayer. It was then he did something that caught my eye.
A small flock of geese flew over the Big Sioux River channel that flows near the fairgrounds. Geese are an everyday occurrence here in Sioux Falls. But the look in Cody's eyes as he made note of the flying fowl to a few bandmates showed me something else. He looked to be imprinting a moment in his mind and wanted them to do the same. What they were about to do, was important. Where they were doing it was also worth noting.
Granger Smith had been in Sioux Falls for the Downtown Block Party a few weeks earlier. Big and Rich had played the same stage a couple of nights before them. Other than that the entertainment world, their business, their livelihood had stopped. Yet here they were, as a light rain started to fall.
Four months of not doing what you want is a long time. Whether it's playing for a crowd of thousands, or longing to visit a Mom or Dad in an assisted living center or nursing home, four months is an eternity. As for the fans in attendance, I saw that same look on their faces as well. The grandstand wasn't packed. Those who 'chose to sit further back and further apart enjoyed the concert just as much as the fans who chose to watch the concert closer.
Then, during the 3rd song of the night, something magical happened. The rain picked up just a bit. You could see it in the spotlights as Johnson started his song Wild As You. It was almost like a movie producer scripted it. The song goes;
But you belong where the four winds blow
Out where the untamed mustang roam
Like a sweet summer rain passing through
Never seen anything wild as you
Enter your number to get our free mobile app
Devil's Bathtub
More From KIKN-FM / Kickin' Country 99.1/100.5