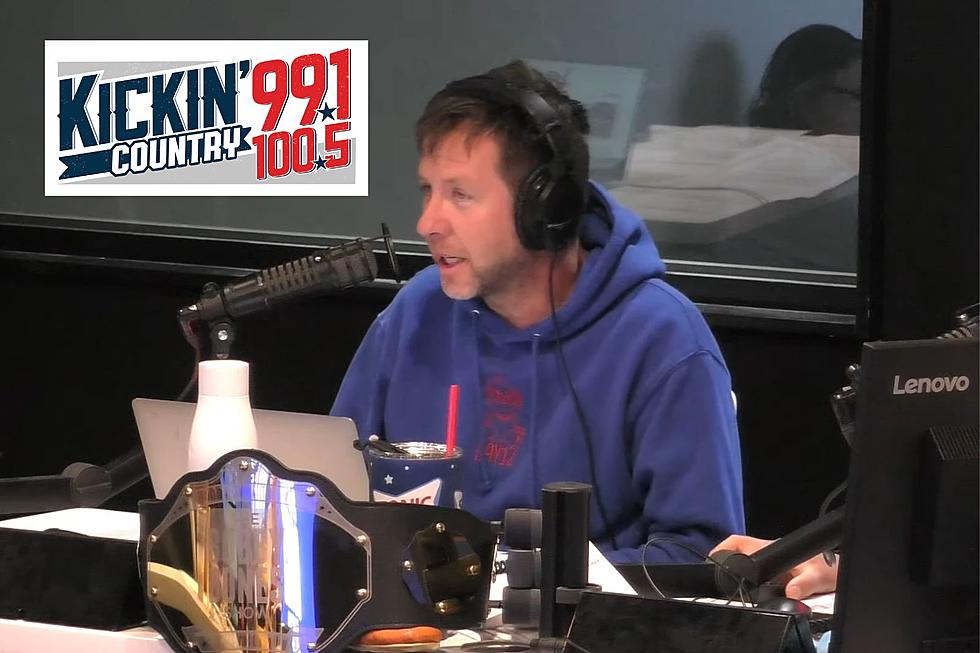 Lunchbox Reads DM From South Dakota's Chelsea Houska-DeBoer
BBS Show & Tell: Everyone Shares a Celebrity and Some Fun Facts About Them
Here's a story we've been watching closely here at Kickin' Country. Lunchbox has been communicating from a resident here in The Sioux Falls Area. Chelsea-Houska. We can't wait to hear where it goes. [Listen to The Bobby Bones Show weekday mornings from 5:00 AM to 9:00 AM on The New 99-1 and 100.5, Kickin' Country! 
Lunchbox got a DM on Instagram from Chelsea Houska, from 16 and Pregnant, Teen Mom 2 and her HGTV show Down Home Fab. He's always been a huge fan of hers, so he couldn't wait to open the message and share what it said. He hoped she would tell him she's coming to Nashville, and they should hangout and become friends.
She messaged him the quote from Stepbrothers, "Did we just become best friends?" He replied with what they said in the movie, "Do you want to do karate in the garage?" There is a risk she's not referencing the movies, so he might include a Will Ferrell GIF. He is now waiting for her to reply!
More From KIKN-FM / Kickin' Country 99.1/100.5