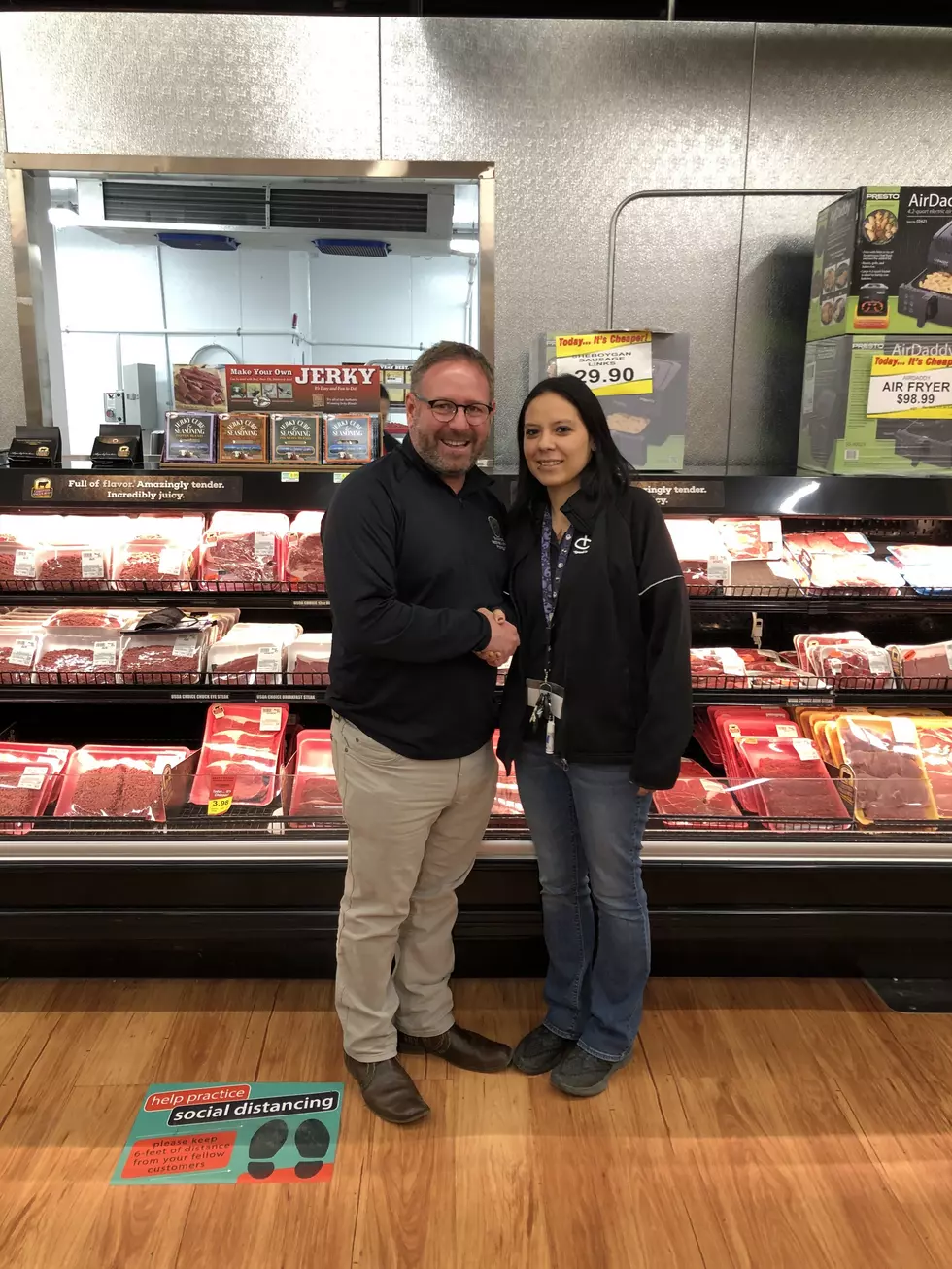 Lakota Tribe Member 'First' to Manage Pine Ridge Store
Used with Permission
Imagine, you just bought a grocery store across the state from where you live. Now, imagine that store is located in Pine Ridge South Dakota. What would your game plan be? How would you run it? Who would you hire to make it work?
That's exactly what happened when R.F. Buche bought Pine Ridge Groceries. When he made the purchase a couple of years ago, he wanted to make a concerted effort that Local People have an active role in running the store and eventually 'manage' the store.
That is exactly what happened recently when R.F. Buch hired Tameka Vocu to manage the store. Its history-making in that Vocu is the first-ever 'Lakota Tribe member to manage the store. She said;
"It's an honor to be the first female Native American to be managing the reservation's biggest store.  This is the greatest opportunity I have ever received and I'm hoping that with both team members and community support, we can only improve on where we are now. Great things take time and I am still in the learning process. I'm hoping everyone can be a little patient with me as I learn to manage things on my own."
Running a store comes with a list of things to do. From keeping the place clean, inventory, vendors, and such, there are a lot of plates spinning for the new manager. The store is also transitioning from a technology standpoint. They recently added On-Line Shopping, curbside pickup, and pay online with cash or EBT.
Tameka stated that she and the staff are catching on quickly.
Buche took the store over some two years ago from Sioux Nation who had run the store for 51 years. He added Lakota People should be proud of their store. As for the team running the store now?  He said they are the best!
Enter your number to get our free mobile app
CDC Safe Holiday Recommendations
More From KIKN-FM / Kickin' Country 99.1/100.5