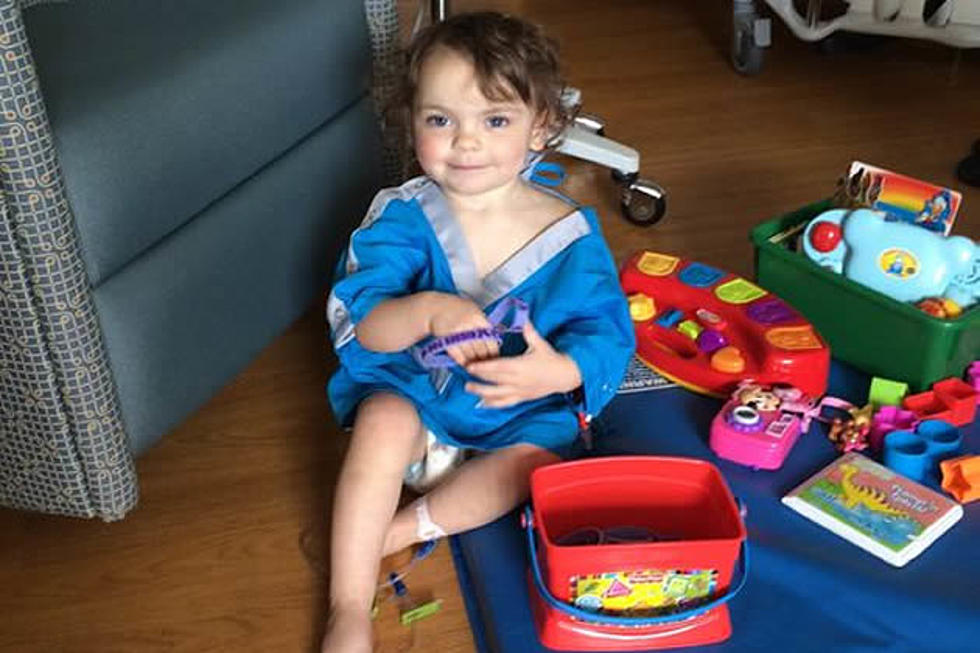 Everyone is Invited to the 2nd Birthday Party of Kaitlyn Warne, She's Battling Cancer
Submitted Photo
On Saturday, September 13, a very special second birthday party and fundraiser will be held for a special little girl at the Dairy Queen at 2100 S. Minnesota Ave from 5 p.m. to 8 p.m. and the whole world is invited.
Kaitlyn Warne of Humboldt was recently diagnosed with a form of Leukemia known as Acute Myeloid Leukemia (AML) as well as a serious bone marrow disorder known as Myelofibrosis.
Heather Warne, Kaitlyn's mom, is a 20-year Dairy Queen employee. She had to stop working to care for her daughter. She has served the community through fundraisers benefiting the Children's Miracle Network at Dairy Queen for several years, and now she is hoping that service will come full circle.
The fundraiser birthday party will include a silent auction, face painting and in honor of Blood Cancer Awareness month, the Sioux Falls Blood Bank will be providing information for individuals interested in donating blood. September is also Pediatric Cancer Awareness Month.
If you're able, why not head down to the Dairy Queen on Minnesota, grab a Blizzard, and drop a few bucks off for the Warne family.
If you can't make it to the Dairy Queen on Saturday but would still like to help the Warne Family, donations can be mailed directly to them:
Heather and Matt Warne
567 N. Ford St.
Humboldt, SD 57035
More From KIKN-FM / Kickin' Country 99.1/100.5