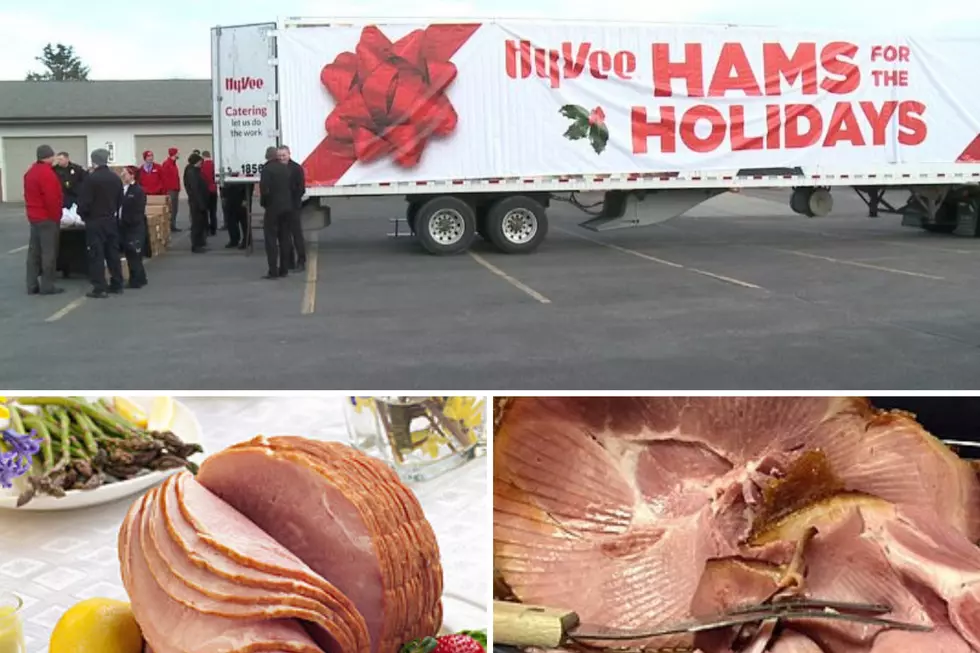 Hy-Vee Teams up to 'Give a Helping Ham' This Holiday Season
KSFY TV (with permission)/Jeff Harkness/Thinkstock
It is always so nice to see the giving spirit alive and well over the holiday season in the Sioux Empire. Once again this year, there are so many ways a person can help spread a little Christmas cheer through a number of wonderful charitable outlets in and around the Sioux Falls area.
One of those ways is through a program being conducted by the Sioux Falls Hy-Vee stores called 'Give a Helping Ham.'
KSFY TV is reporting that Hy-Vee stores are teaming up with Pipestone, a pig management company, to donate pork to Feeding South Dakota just in time for the holidays.
According to KSFY, from now through Saturday, (November 24) each time a ham is purchased at a Sioux Falls Hy-Vee location, Pipestone will donate a pound of pork loin to Feeding South Dakota in Sioux Falls.
Pipestone's CEO Dr. Luke Minion told KSFY, "There are an astounding number of families in our communities that are food insecure. The 'Give a Helping Ham' program is a simple way to get local residents involved in giving back and providing families with some nutritious protein that they may not otherwise have."
Feeding South Dakota will once again distribute the donated pork loin through its programs across the state.
KSFY reports, last year the program helped to donated more than 82,000 pounds of pork across the Midwest area.
In addition to the Sioux Falls Hy-Vee stores, Coborn's in Mitchell will also participate in the 'Give a Helping Ham' program this year.
Source: KSFY TV
More From KIKN-FM / Kickin' Country 99.1/100.5