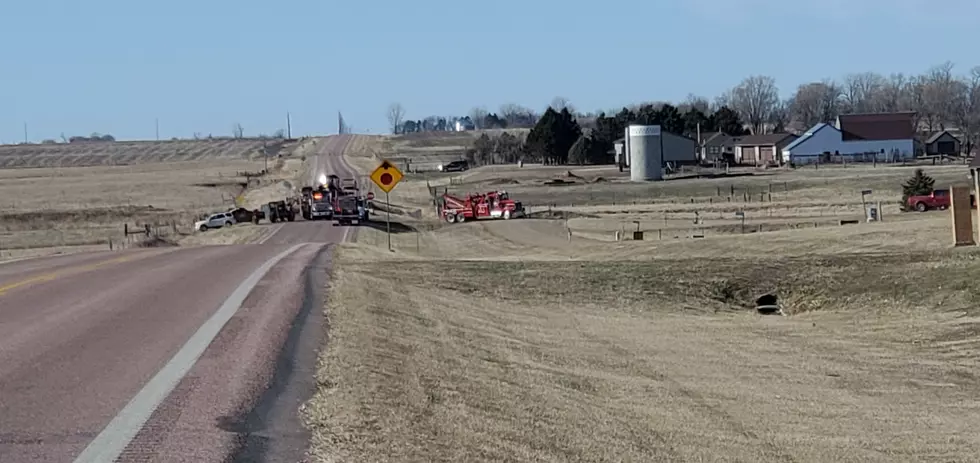 Highway 38 Bridge Closed West of Salem
JD Collins via Sprint Sioux Falls
Crews were busy at work Friday afternoon just west of Salem, South Dakota on Highway 38. According to the South Dakota Department of Transportation:
"The Highway 38 temporary bridge is CLOSED. Thursday evening a wide load attempted to cross the bridge and is stuck - there is also damage that will need to be repaired. Motorists will need to find an alternate route around that section of Highway 38."
Friday afternoon seemed to be a good day to take a road trip so I ventured west to take a look. I'm not one get in the way, so I stopped along the side of the road near the cemetery west of town and took this shot. From where I was, it looked like a tractor pulling 'too wide of a load' tried to cross the bridge.
Enter your number to get our free mobile app
Black Elk Peak
More From KIKN-FM / Kickin' Country 99.1/100.5