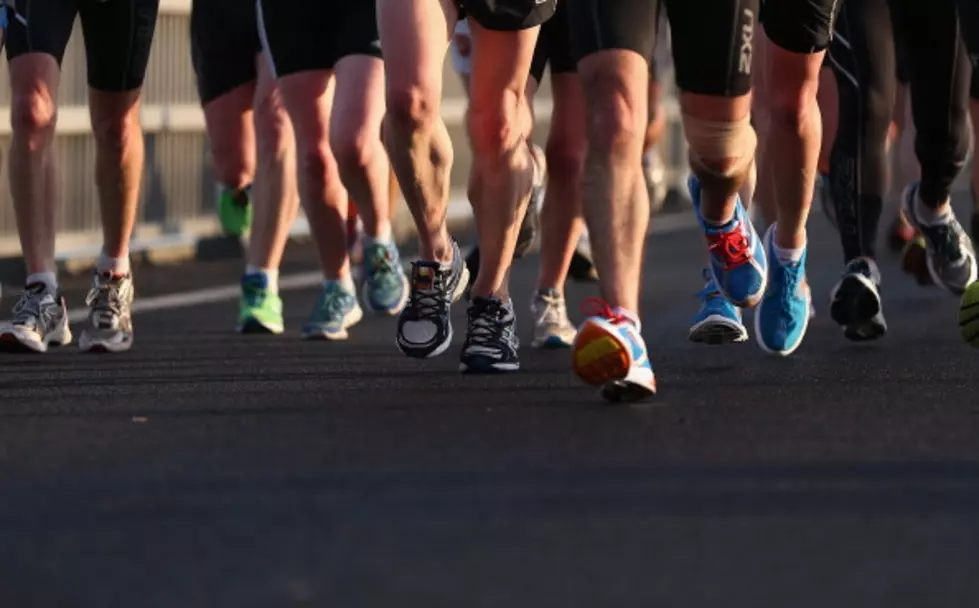 Gearing up for the Sioux Falls Marathon/Half Marathon/5K
(Photo by Sandra Mu/Getty Images)
As we turn the calendar to August, runners from all over the country are turning their attention to Sioux Falls for a big race day, now less than six weeks away.
The marathon will feature its largest field ever and will us a slightly different route in 2016. The biggest change will come at the beginning and end of the 26 mile, 385-yard race, which will now start and finish inside the Sioux Falls Arena.
The running of the Sioux Falls Marathon comes at a crucial time for long distance runners. Qualifying for the 2017 Boston Marathon begins the next day, at 9:00 AM CDT, Monday, September 12.
The half marathon goes through Veteran's Memorial Park, past St. Joseph's Cathedral, down Phillips Avenue into Falls Park, and through the Sioux Falls River Greenway. The route will cross the Big Sioux River at Cherry Rock Park and run through Beadle and Fawick parks before re-entering downtown Sioux Falls. Runners will then head back to Terrace Park and around Covell Lake before finishing in the Sioux Falls Arena.
The 5K will run through Veteran's Memorial Park and along Covell Lake.
Even If you're not planning on running, you can still get involved. The Sports Authority is looking for a number of volunteers to work a various number of jobs before, and on, race day:
Route Support
Bag Drop
Finish Line
Food Tent
Package Pick-Up
I recently talked with Joe Millar from the Sports Authority about the 2016 event:
More From KIKN-FM / Kickin' Country 99.1/100.5