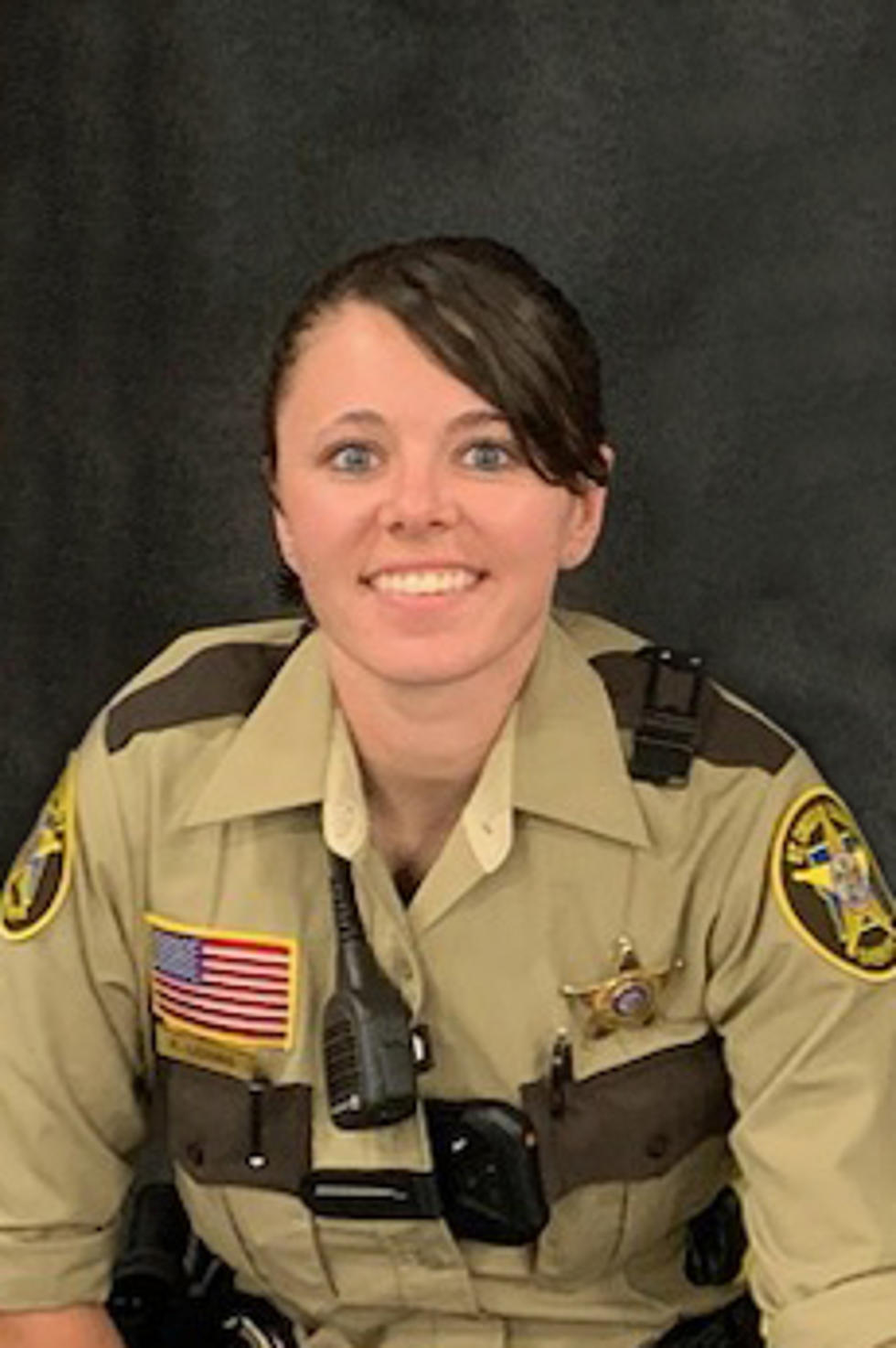 Funeral Service Friday for Slain Former South Dakota Deputy
St. Croix County Sheriff's Office
Hudson, WI (KROC-AM News)- The funeral service is happening today for a western Wisconsin Sheriff's Deputy who lost her life in the line of duty last week. 
MORE: Former South Dakota Sherriff's Deputy Killed in Wisconsin
St. Croix County Sheriff's Deputy Katie Liesing was 29 years old. She was shot and killed by a suspected drunk driver after she responded to the report of a drunk-driving-related crash near Glenwood City, which is about an hour's drive from the Twin Cities, on the evening of May 6. 
Deputy Leising had been with the St. Croix County Sheriff's Office since 2022. She had previously served as a sheriff's deputy with the Pennington County, South Dakota Sheriff's Office.
Katie leaves behind her wife Courtney and young son Sylar.
Visitation begins at 9 a.m. and the funeral service begins at noon. The visitation and service are being held at Hudson High School.
The service will also be live-streamed on Facebook and YouTube.
She had been serving as a sheriff's deputy in St. Croix County since 2022 and spent two years as a deputy in South Dakota prior. Katie's obituary said her family was her greatest passion. As a law enforcement officer, she's remembered as a small but feisty doer. 
The man who fatally shot Liesing died of an apparent self-inflicted gunshot wound. Court records indicate he has an extensive criminal history in Minnesota.
20 of the Worst Jobs to Have in the Summer Heat
When summer hits, what jobs do you think are the absolute worst to have in Minnesota and throughout the country? When the temperatures are higher than 90 degrees and that hot, sticky humidity just overwhelms you, what job would you hate to do in the summer? We took a poll on social media and below are the top answers for the worst jobs to have in extreme heat.
More From KIKN-FM / Kickin' Country 99.1/100.5