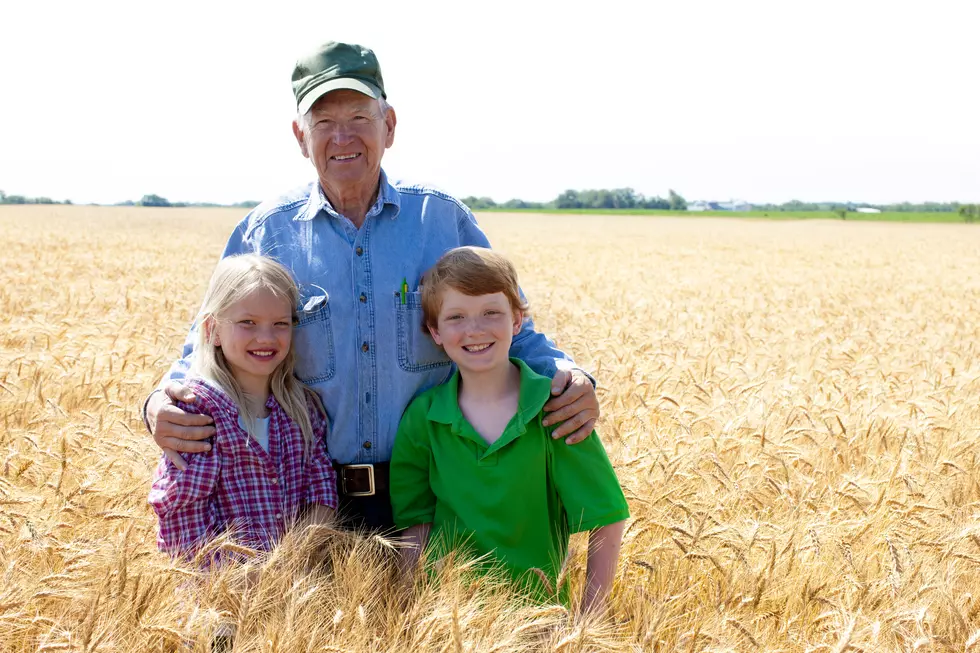 Farmers In South Dakota, Minnesota, and Iowa Need Our Thanks
JBryson/ThinkStock
If you plant a few rows of beans in your garden beds in the backyard you can call yourself a gardener. Harvest them after 50 or 60 days to can, freeze, eat or share with your neighbors.
When planting a few acres of beans in a field the usual wait to harvest may be up to 100 days. At harvest time those acres can feed the world.
Now you can call yourself a farmer.
October 12 is Farmer's Day. Not to be confused with the 'second oldest profession' our farmers in the United States take pride in the agriculture industry knowing they are contributing to every meal we eat.
Breaking the ground, planting, and harvesting year in and year out, that part of a farmer's daily life hasn't changed much over the centuries. It's just adapted to the high-tech industry.
The latest statistics find that the number of farms in South Dakota is 29,400 with 43,200,000 acres. Iowa has 85,000 operations with 30,600,000 tillable acres, and Minnesota 67,400 farms with 26,400,000 acres.
Over the last several years we've heard the news about declining farm numbers. The third, fourth, and fifth-generation families are not returning to operate the land.
In today's farming practices more science is being applied with available technology. However you interpret it, good or bad, farming costs like everything else continue to rise. Fuel and fertilizer are at all-time highs.
Farmers are God's caretakers of the land. Below one well-known broadcaster has the words fittingly in this poem.
Life on a Cattle Ranch in Western South Dakota
Life is different out in the country. One look at the photo from Robin Bickel and you quickly realize that a workday is quite different as well, after all, she lives out west in
South Dakota
Cattle Country.
Robin Bickel took time to tell
KIKN Country
a little bit about her
life out west
and
life as a woman, working outdoors with animals and nature in God's Country.
Bickel lives
and works
on a cattle ranch operated by herself, her father, Jack, and his brother Keith. How far out in the country is she? How does 50 miles west of Mobridge, South Dakota sound? Yep, mountain time
out there.
Life is so different in
Sioux Falls
, South Dakota compared to what our friends on the farm and ranches deal with. It's a half-mile to the grocery store for our family. For Robin, it's 17 miles. However, it's a quick step out her door and she's right in the middle of where a lot of the groceries come from.
From Frybread to Pheasants - Here are South Dakota's Official State Things
Every state in our nation has chosen things that represent the state in one way or another to be official state things. Like a flower, or animal.
South Dakota
is no different.
The Mount Rushmore has a state flower. But did you know we also have a state tree and a state fish? Yes, we even have a state code.
More From KIKN-FM / Kickin' Country 99.1/100.5