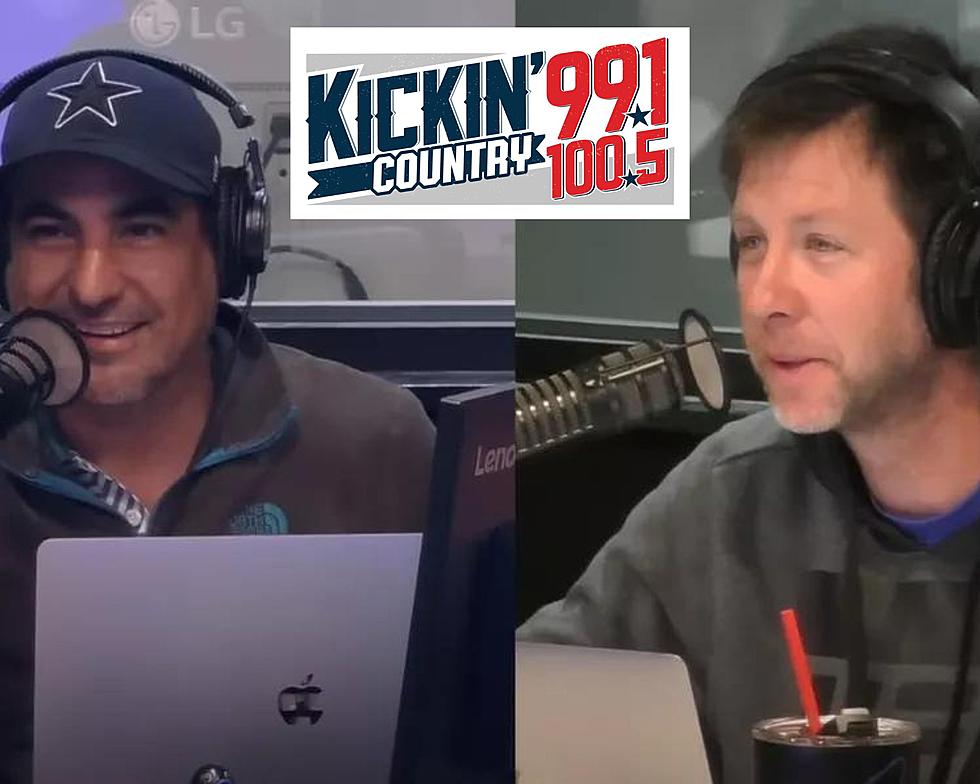 Eddie and Lunchbox Arguing Again
Used with Permission
Eddie and Lunchbox were recently guests on a podcast called Extra Rounds about UFC and they had some things to complain about each other afterwards.
Lunchbox suggested a segment called "Eddie The Douche" instead of "Eddie The Dad" because on the podcast he was acting really "douchey" like he cared so much about UFC, when really he doesn't know much about it. He was even wearing a UFC sweatshirt during it, but he never wears it IRL. On the other hand, Eddie suggested a segment about Lunchbox trying too hard. He brought an audio clip to The Bobby Bones Show where Lunchbox was fumbling over his words after the host invited them to come to a UFC event and he got overly excited that he couldn't get the word "train" out and instead said "railroad track."
Make sure to catch The Bobby Bones Show every weekday morning from 5:00 AM to 9:00 AM on The New 99-1 and 100.5, Kickin' Country.
More From KIKN-FM / Kickin' Country 99.1/100.5