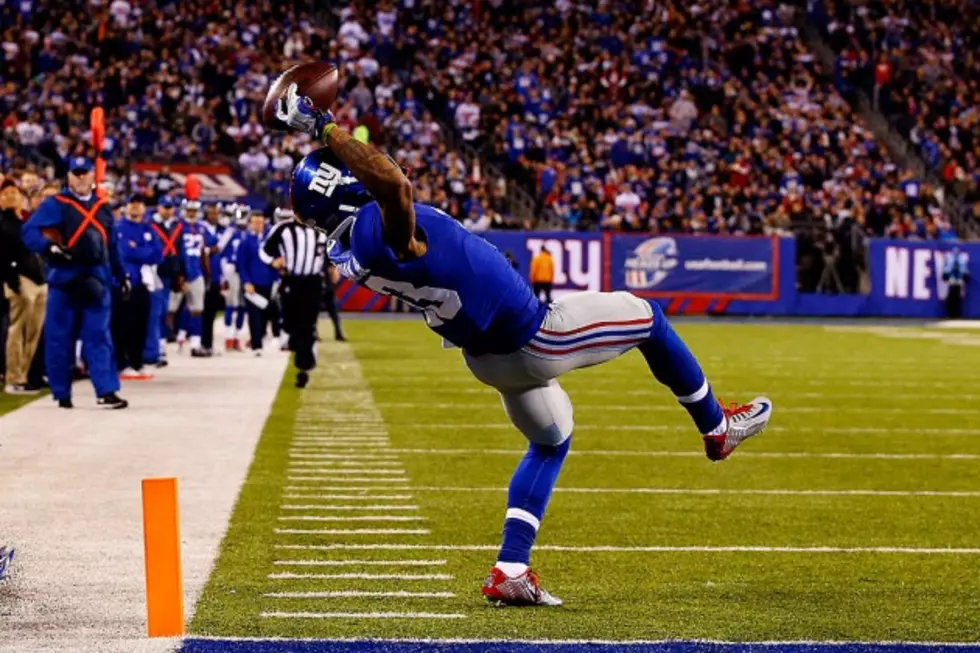 Drew Brees and Odell Beckham Jr. Set World Record for One Handed Catches (VIDEO)
Getty Images
This week neither Giants wide receiver Odell Beckham Jr. or Saints Drew Brees found themselves preparing for Super Bowl XLIX.
So instead of just hanging around, they decided to set a world record.
With Drew Brees being such a accurate passer and Beckham being known for sticky fingers, the World Record for one handed catches seems like a perfect match for the two.
So on Thursday, the two paired up to set the record here in Arizona.
http://kefstream.com/embed/beckham/video.html
**  YOU CAN EMAIL JEFF THURN AT JT@ESPN991.COM AND FOLLOW HIM ON TWITTER @JTESPN991.COM