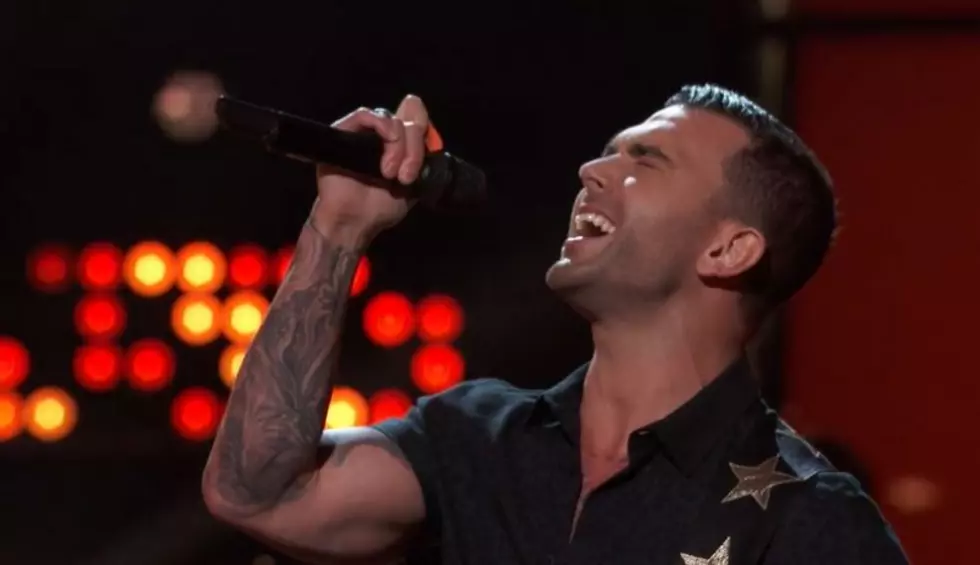 Did You Catch This Little Bit of Iowa At The CMA Awards?
NBC
The Country Music Awards show aired on ABC last night and it's one of the most exciting days in country music. The event is full of the biggest stars in country music and it's where the lights shine the brightest on country music.
Between the award winners and performances, it doesn't get much better than the CMA awards for country music fans around the world. Personally, I was a huge fan of the two hosts. Peyton Manning and Luke Bryan were fun to watch and did a great job of keeping the show moving, while also being able to share a few laughs along the way.
Country music stars from all around the world made appearances at the CMAs and I'm wondering if you happened to see a little bit of Iowa on the red carpet or in the crowd? I'm of course talking about Cedar Falls native, Jay Allen.
Jay Allen became a breakout star after appearing on The Voice back in September. He was selected by the judges to advance and continue his journey on the show and he originally started out on #TeamGwen. It wasn't only Jay's amazing musical abilities that gained him fame from fans of the show, Voice fans have also learned about his humanitarian work, as he has helped raise millions of dollars for Alzheimer's.
Sadly Jay's time on the Voice came to an end but that doesn't mean his story has. After grabbing the attention of millions of people while on the show, he was invited to walk the CMA's Red Carpet with his fiance Katie, sit in the crowd amongst country music's biggest stars, and they both looked absolutely stunning. Jay took to his Instagram and shared this beautiful photo of him and Katie strutting their stuff at the award show.
On his Instagram post, Jay mentions this is his and Katies first CMAs red carpet appearance together and it couldn't have come at a better time. After having to reschedule their wedding due to Florida's hurricane Ian, this was a fantastic wedding present for the couple, as they are getting married in 2 weeks.
When watching big awards shows like the CMAs, you see so many talented artists from every part of the United States. I've always found it to be a lot of fun when you can see a little bit of home on the world's biggest stages. Jay already has such an amazing story and this is only the beginning. Cedar Falls native, Jay Allen, is someone Iowans can be proud to call their own, every time they see him in the spotlight. Maybe next year we'll see Jay take the stage and perform!
10 Commandments of Living in the Cedar Valley
It doesn't matter if you're here for good, just visiting, or a former resident. You know these 10 C.V. commandments.
What Non-Iowans Think of Iowa
Iowa is the capital of the Midwest! Ok, that's unofficial, but it's my stance. Here's what NON Iowans think of us.
More From KIKN-FM / Kickin' Country 99.1/100.5