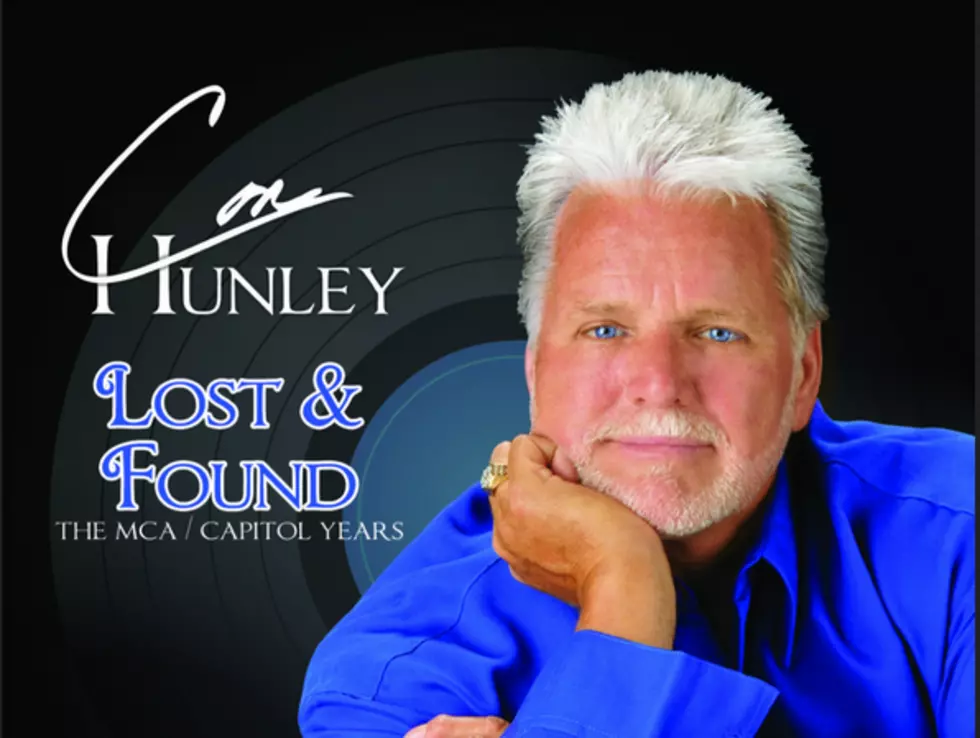 Whatever Happened to '70's & '80's Country Star Con Hunley?
Con Hunley 'The MCA/Capitol Years' Album
Every once in a great while, a song comes along...a voice comes along...that makes you stop whatever you might be doing. You look at the radio speaker and turn it up just a little.
'Wow'. Who is that??
And so it was for me and country music fans across the nation in 1978. We were knee-deep in the 'Outlaw Movement' which had begun a few years before, and we were lovin' our Waylon and Willie, Johnny and Johnny. We were outlawin' and cowboyin' and crankin' up 'Take This Job and Shove It' whenever the boss walked by the studio (and smiling while we did it, of course).
And then I head something that made me stop and listen. I mean, really listen.
It was a guy I wasn't familiar with. His name was Con Hunley. And the song was 'You've Still Got A Place In My Heart'.
This was what we called the good stuff. I didn't know who this 'Con Hunley' was, but I (and all of us) were about to find out.
This Air Force veteran from Knoxville, Tennessee was playing clubs around his hometown when he signed with Warner Brothers Records and, as they say, things began happening in a big way. 1978 might be called his 'breakthrough' year, with three Top 20 hits, and they just kept on coming. 'Country Soul', 'Country Blues'? We tried to label his sound and finally I settled on...
just plain doggone good music.
It was 1982 that Con had what many consider their favorite Con Hunley hit. The Chi-Lites had released 'Oh, Girl' in 1972 and had a huge pop and R&B hit with it. A decade later Con put his musical stamp on it and country music fell in love with it.
'Oh, Girl' would prove to be Con's last of a dozen or so Top Twenty country hit's. He certainly did leave an indelible mark on country music with is unique and beautiful voice and style.
Con is 76 years young now. You can check out Con's album's from his website by clicking here and purchase any you want. And don't miss out on his beautiful gospel album Wayfarin' Stranger while you're there.
2021 Winter Wonderland at Falls Park
More From KIKN-FM / Kickin' Country 99.1/100.5