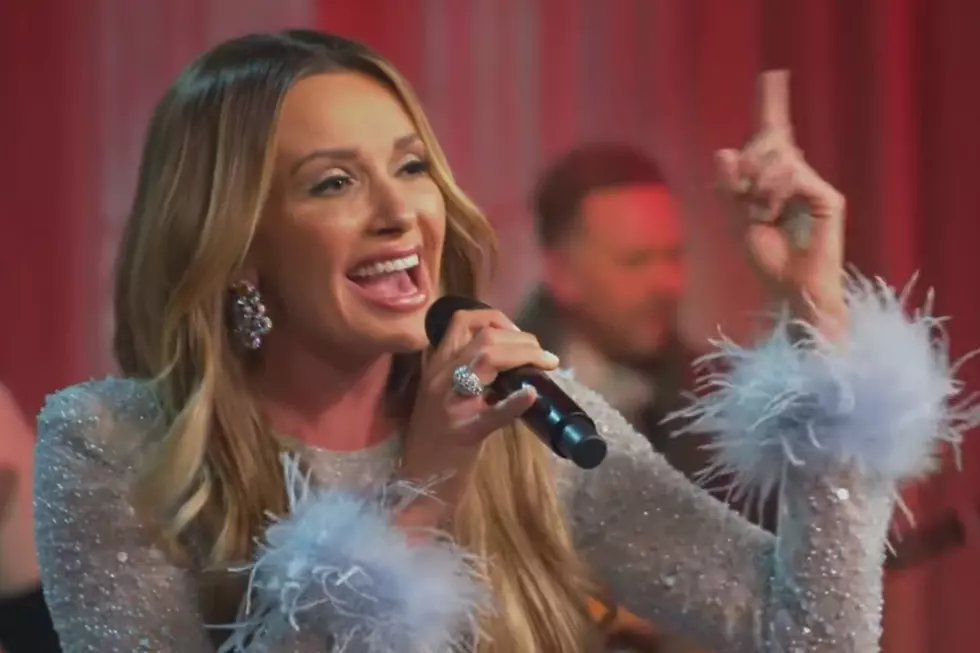 Carly Pearce to Play South Dakota State Fair
YouTube
Carly Pearce is making a road trip this summer, to The South Dakota State Fair! Singer-Songwriter Carly Pearce will showcase both those skills this summer at SD State Fair Grandstands, on September 2.
Pearce got her start on the stages of Dollywood in the Smokey Mountains of Tennesee as a 16-year-old. She recently toasted her fourth Number 1 hit with 'What He Didn't Do.
According to News.sd.gov:
Pearce is clearly living out her childhood dream. Just coming off her first live album, 29: Written in Stone (Live from Music City), Pearce's achievements include making her 100th performance at the Grand Ole Opry, being the reigning ACM Awards Female Artist of the Year, being named one of CMT's 2022 Artists of The Year, and the 2021 CMA Female Vocalist of the Year. Currently, Pearce has earned 2023 ACM nominations for Female Artist of the Year, Single of the Year ("Never Wanted to Be That Girl") and Visual Media of the Year ("What He Didn't Do").
Pearce's top hits include "Every Little Thing," "I Hope You're Happy Now," "What He Didn't Do," and "Never Wanted to Be That Girl."
Grandstand ticket presales begin on June 5 for those eligible for the Friends of the Fair VIP table presale, followed by backrest holder and Friends of the Fair ticket presales.
General public ticket sales will begin on June 20. Make sure you check back for details.
Life on a Cattle Ranch in Western South Dakota
Life is different out in the country. One look at the photo from Robin Bickel and you quickly realize that a workday is quite different as well, after all, she lives out west in
South Dakota
Cattle Country.
Robin Bickel took time to tell
KIKN Country
a little bit about her
life out west
and
life as a woman, working outdoors with animals and nature in God's Country.
Bickel lives
and works
on a cattle ranch operated by herself, her father, Jack, and his brother Keith. How far out in the country is she? How does 50 miles west of Mobridge, South Dakota sound? Yep, mountain time
out there.
Life is so different in
Sioux Falls
, South Dakota compared to what our friends on the farm and ranches deal with. It's a half-mile to the grocery store for our family. For Robin, it's 17 miles. However, it's a quick step out her door and she's right in the middle of where a lot of the groceries come from.
More From KIKN-FM / Kickin' Country 99.1/100.5