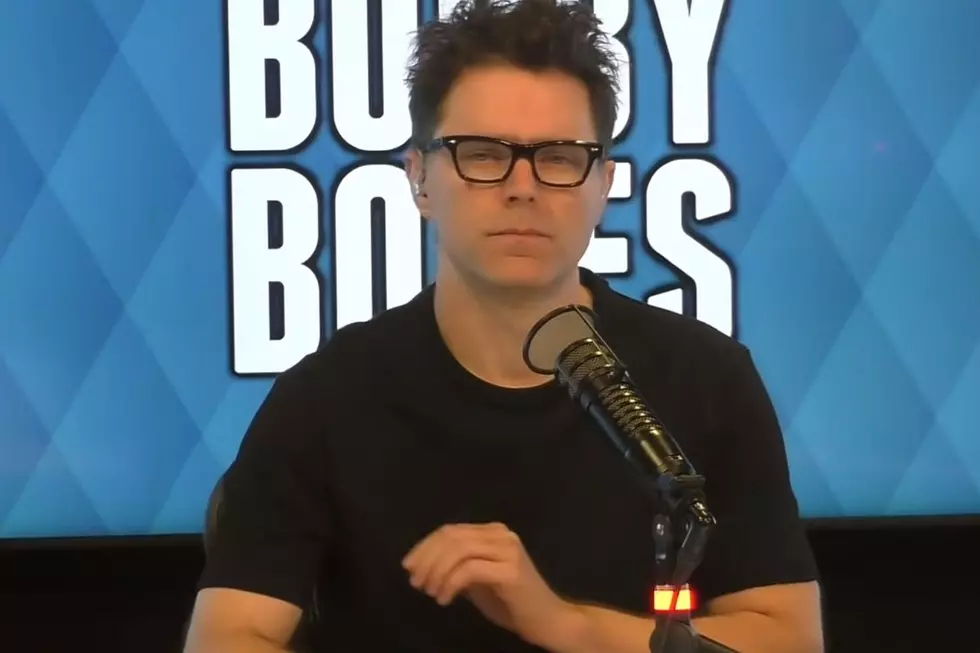 Bobby Bones Show Talks Famous People They Want to Meet Someday
Bobby Bones
The Bobby Bones Show shared who the celebrity is that they are super into, even if they aren't that famous, that they'd love to meet even though other people may not know who they are.
Mike D: Mr. Beast, the guy from YouTube who makes these big elaborate videos where he gets people to do crazy things. He's super famous, but if he walked into the studio, no one would know him besides Mike D, who loves him.
Amy: Mel Robbins, she's an inspiring author, motivational speaker and the creator of the five second rule; count down to five and go do what you need to do.
Eddie: Eddie Muller, he's the host of Noir Ally, a show on Turner Classic Movies. It only comes out on Saturday nights. He knows everything about the 1940s black and white noir films.
Lunchbox: CT, He was on The Real World and The Challenge. At 40 years old, he was back-to-back champion.
Bobby Bones: Mark Grace, the first baseman for the Chicago Cubs when he was a kid. And the other one is Big Cat from the podcast Pardon My Take.
Raymundo: Erin Brodie, the winner of For Love or Money about 15 years ago. The guy on the show with her didn't know if she was choosing love or money and she escaped the show with a million dollars. She's done other events since and Raymundo is a huge fan.
Scuba: Phil Henry, he is a radio personality and voice actor who is known for doing multiple voices live.
Check out The Bobby Bones Show weekday mornings 5:00 AM to 9:00 AM on The New 99-1 AND 100.5, Kickn'
Country.
More From KIKN-FM / Kickin' Country 99.1/100.5