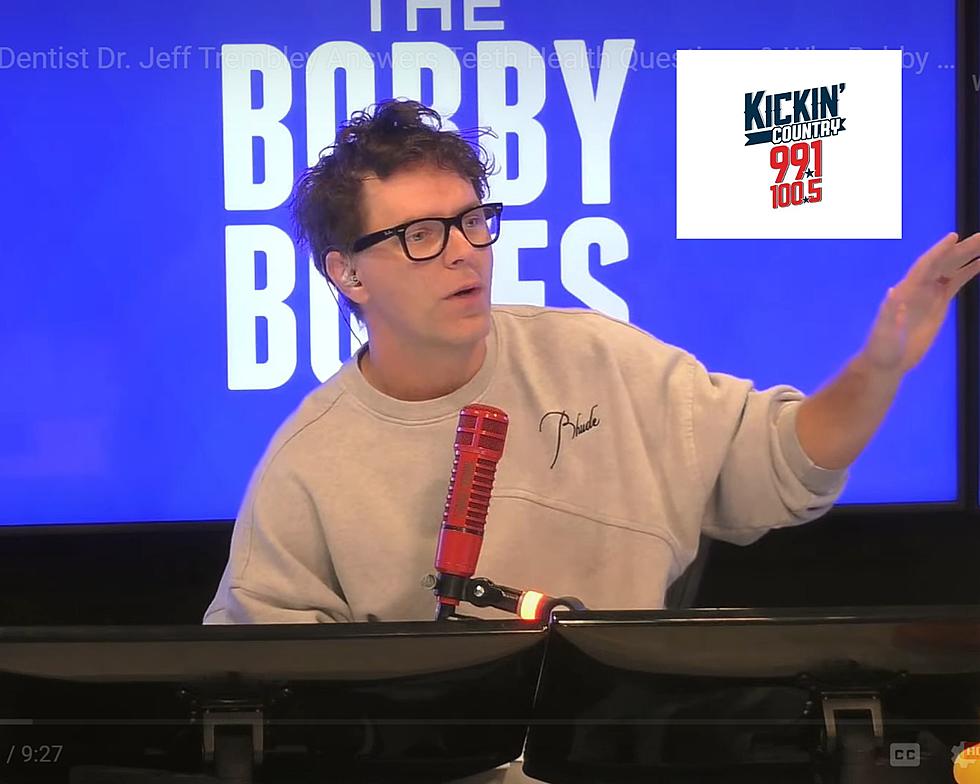 Bobby Bones Reveals Valuables Found in His New Home
Used with Permission
Earlier this year, Bobby Bones had a story to share, but he had to wait until August 1st to reveal it. Finally, the time has come for him to share the details about an expensive item he discovered in his house.
The previous residents had left some peculiar stained-glass triangles with glass circles hanging 15 feet in the air. Bobby Bones was not fond of them and asked his contractor friend to remove them, but his friend suggested getting them appraised first.
Dr. Lori appraised them and revealed that they were Tiffany glass, each worth around $15 to $20 thousand dollars. Initially planning to sell them for $50, Bobby Bones took them to a specialty store instead. They will contact him once they sell. Bobby waited to share the story because he was worried about burglars, but since they are no longer in the house, he feels comfortable sharing it now.
Catch The Bobby Bones Show every weekday from 5:00 AM to 9:00 AM on The New 99-1 AND 100.5, Kickin' Country!
More From KIKN-FM / Kickin' Country 99.1/100.5