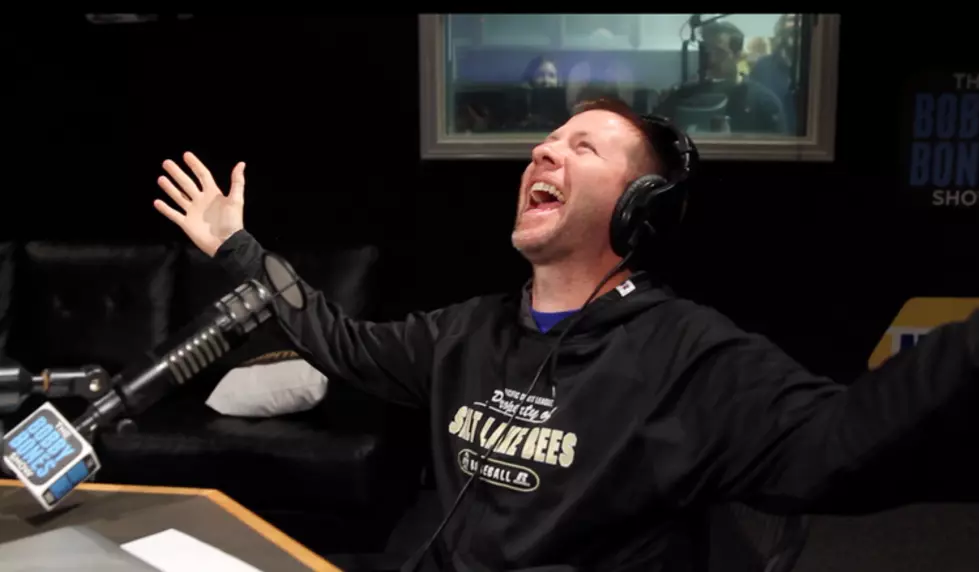 Blind Karaoke With Lunchbox on Bobby Bones Show
The Bobby Bones Show
I have to admit that I was a bit late for work today and it was for good reason. I was just about ready to hit the shower when The Bobby Bones Show started playing Blind Karaoke. It's a segment they do I always look forward to and this morning was no exception.
On this day in Country Music, August 27th, Garth Brooks released his album No Fences in 1990. The album brought "Friends In Low Places," "Unanswered Prayers," and "The Thunder Rolls" to the forefront of country music. These songs went on to dominate in their own rights.
In honor of the big day, 28 years ago for Garth, the Bobby Bones Show brought back "Blind Karaoke," a game where Amy, Lunchbox, and Eddie have to sing the songs without any lyrics. This time, the game was a "Garth Brooks Edition"featuring the songs from his No Fences album.
Watch the show compete in Blind Karaoke to see who wins!
More From KIKN-FM / Kickin' Country 99.1/100.5