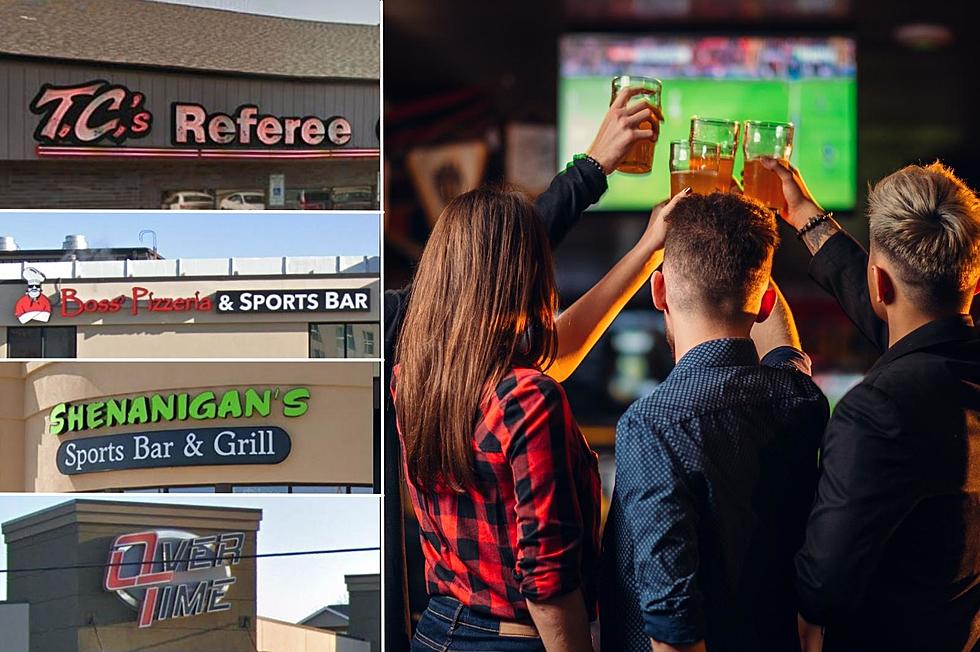 Where to Watch The Super Bowl in Sioux Falls? – The 10 Best Sport Bars
Google Maps/Getty/Canva
You've been doing good so far this year. You've pretty much kept up your new year's resolutions to not eat a lot of fried food and to skip the beer. However, that all ends Sunday, February 13.
Super Bowl Sunday 2022 means lots of snacks, a few brews, and lots of fun. But where should you go in Sioux Falls to watch the game and have a good time?
We turned to the hive-mind of Yelp to find the best sports bars in Sioux Falls:
The ten best sports bars in Sioux Falls, South Dakota
The Most Unforgettable Halftime Show Moments Ever
South Dakota Born NFL Players of this Century
While not a traditional powerhouse Nation Football League feeder, South Dakota has produces a fair number of football players that went on to the big time in the NFL.
Here are some that have played on various teams over the last couple of decades.
The ten best sports bars in Sioux Falls, South Dakota
TC's Referee Sports Bar & Grill (5322 W 26th St Sioux Falls, SD 57106)
"Stopped in to watch a basketball game on a Sunday and staff was very accommodating!!  Food was amazing as well, will definitely be back!!" Jim K via Yelp
Lupulin Brewing (2425 S Shirley Ave Ste 112 Sioux Falls, SD 57106)
"Delicious beer and super friendly tender. Their own Hydra Unholy Vanilla Sweet Stout is a must try. They also had Brau Bros Smores Milk Stout on tap when we were there - amazingly unique and sweet. Cool atmosphere with free popcorn and a medieval/metal/reclaimed wood feel." - Kelsey P. via Yelp
Great Shots (2505 W Benson Rd Sioux Falls, SD 57107)
More From KIKN-FM / Kickin' Country 99.1/100.5