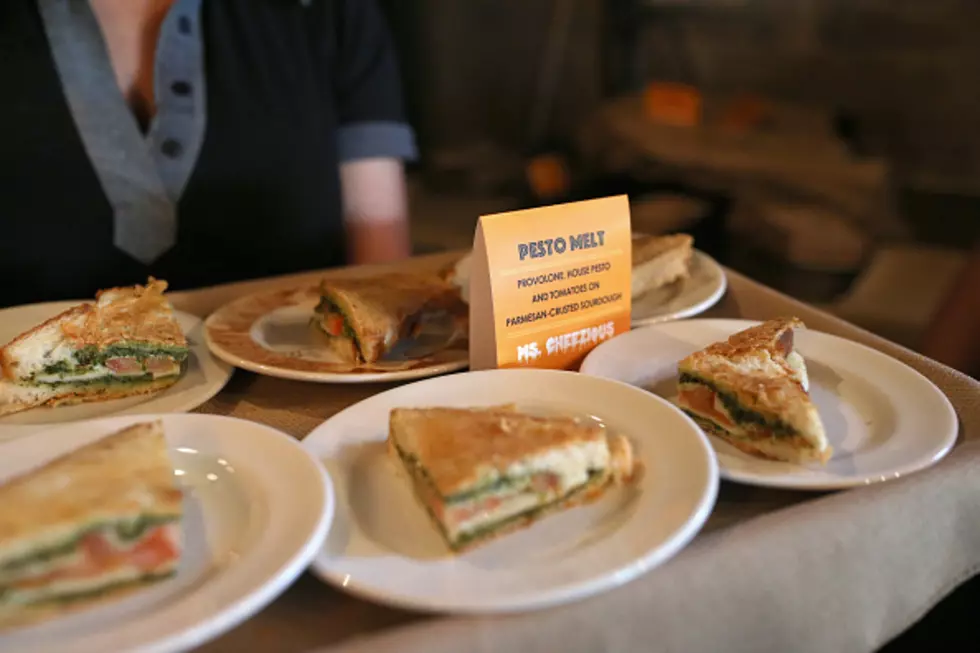 Best Grilled Cheese Sammie in South Dakota
Photo by Dylan Rives/Getty Images
I happen to think I make a mean grilled cheese sandwich. But who can't? Then again, in our age of everything being bigger and better, why should the simple grilled cheese sandwich be left out of the glorification process.
PureWow.com has scoured the country looking for the "Best Grilled Cheese Sandwich in Every State" and South Dakota's mouth-watering melty best was judged to be from the Old Market Eatery in Brookings.
The problem I had with this was trying to find the sandwich they described. I couldn't for the life of me find it on either the lunch or dinner menu. So I checked out their Facebook page and sure enough the Gouda grilled cheese was the $8 lunch special on September 13th. It is a luscious mash-up of with bacon, ham, salami, tomatoes, green onion, avocado and American and Gouda cheeses.
This list will have your mouth watering and have you craving one of these uber-cheesy grilled sandwiches in no time. They run the gamut from fairly simple (Louisiana's Big Cheezy with turkey, and Gouda with mustard) to the supremely complex (Minnesota's Butcher & Boar's Lobster grilled cheese with egg).
If you're like me, you'll also be writing up a grocery list, to try and re-create a few of them this fall and winter to dip into your bowl or mug of good 'ole Campbell's creamy tomato soup!