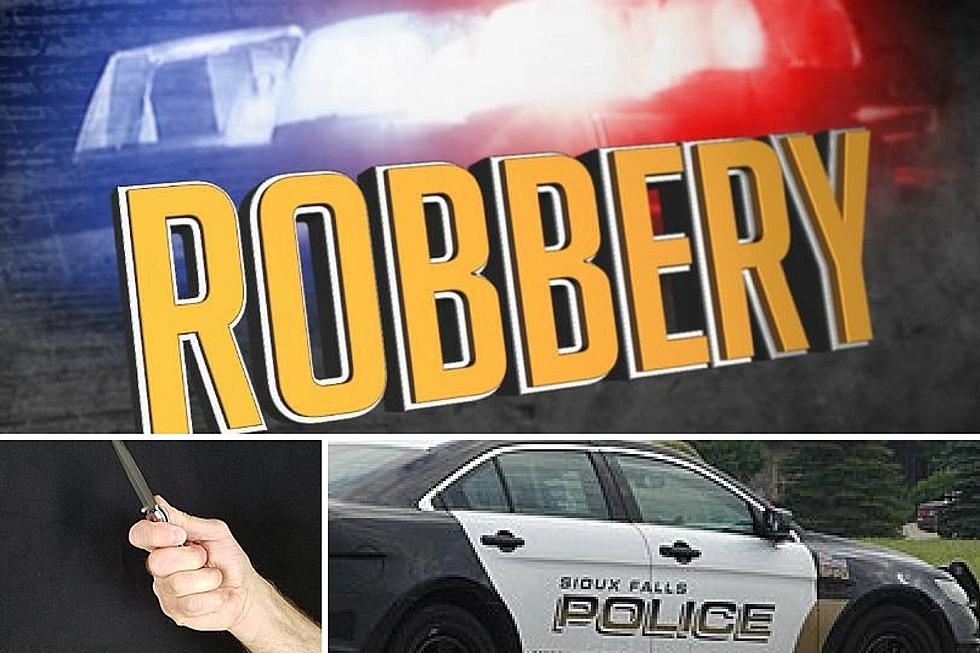 Authorities Searching for Tuesday Night Robbery Suspect
KSFY (with permission)/Anthony Wright/Sioux Falls Police
Sioux Falls Police are attempting to find a man that walked into a business late Tuesday night and robbed the establishment at knifepoint.
According to KSFY TV, the incident took place around 10:55 PM on Tuesday, (March 27). The suspect walked into a business located in the area of West 22nd Street and South Minnesota Avenue and demanded money. KSFY reports the man walked around the business for a short time, then pulled the knife and insisted the store employee give him cash.
The suspect ended up fleeing the scene empty-handed after the employee on duty refused to give him money. KSFY is reporting no one was injured in the process.
Authorities say the suspect in question is around 5'6" with shaggy black hair. He was wearing a blue hoodie, jeans and black shoes with white trim on them at the time of the crime.
This latest incident comes on the heels of another robbery that took place in Sioux Falls on Friday night, (March 23.) KSFY reports that robbery happened on the 700 block of South Charlotte Avenue.
Sioux Falls Public Information Officer Sam Clemens told KSFY, the victim in the robbery was walking to his car from his apartment when two to three men approached and assaulted him. The suspects hit him on the head several times, then stole his wallet and cell phone. The victim on Friday night required stitches following the attack.
It is not believed the two incidents are related at this time.
Should you have additional information regarding either robbery, authorities ask that you please contact Crime Stoppers at 367-7007.
Source: KSFY TV
---
See Also: