Zac Brown Eludes Censors, Drops F-Bomb at CMT Music Awards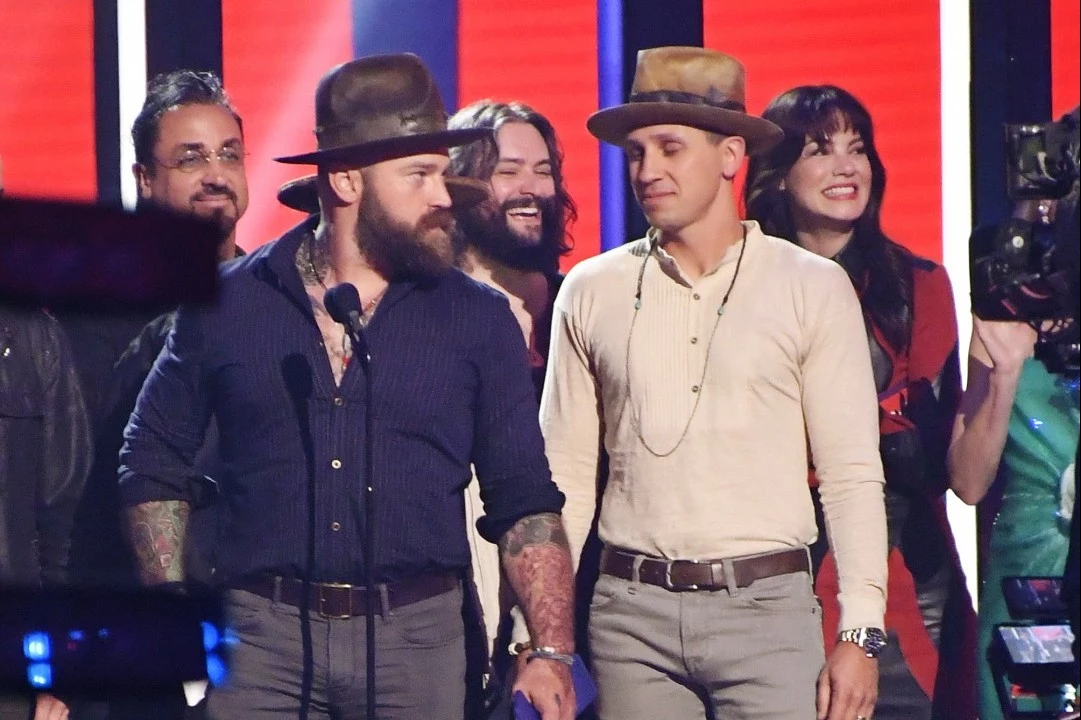 Zac Brown of the Zac Brown Band got a bit salty during the band's acceptance speech at the 2019 CMT Music Awards on Wednesday (June 5). The group won Group Video of the Year for their music video "Someone I Used to Know."
Brown began the speech, "Thank you, CMT. All of our champions and all of our fans. Thanks to Shawn Mendes. We're so grateful that — we get our award every night when we get to show up and do what we love."
The speech then went onto discuss the measurement of success: "No one has ever owned enough of our career to give us their trophies and accolades but that's not how we measure our success. The award is for all of you; my band, outsiders who waited through everyone's doubts."
Then Brown unexpectedly let a curse word slip on live television. "For you young artists, have the courage to stand up against the machine, be yourself, work hard and one day you can stand up here and tell all the haters to f— off."
The f-word initially made it through on broadcast but was quickly erased out. However, plenty heard it, and took to social media to talk about Brown's rebellion on live television. While many were in support of Brown's sentiment and applauded his stance, a large amount were dismayed at his use of crude language.
Nice language for a family show. Not!!!!!!!

— DEBBIE COWAN (@cowancook) June 6, 2019
Yea…I thought that was in poor taste for national television.

— Nance Oakes (@NCmariposa) June 6, 2019
Trashy, families watch the award show with their children.

— Stephen Moore (@StevieD713) June 6, 2019
The band is currently on their Owl Tour featuring Lukas Nelson & Promise of the Real for over a dozen shows while Caroline Jones joins the group for nine dates in 2019. The tour extends through October. Their new untitled album will be genre-less and more personal than ever before.
The 2019 CMT Music Awards air live from Nashville, hosted by Little Big Town.
See Kane Brown, Pregnant Wife Katelyn Jae on the CMT Awards Carpet:

Source:
Zac Brown Eludes Censors, Drops F-Bomb at CMT Music Awards