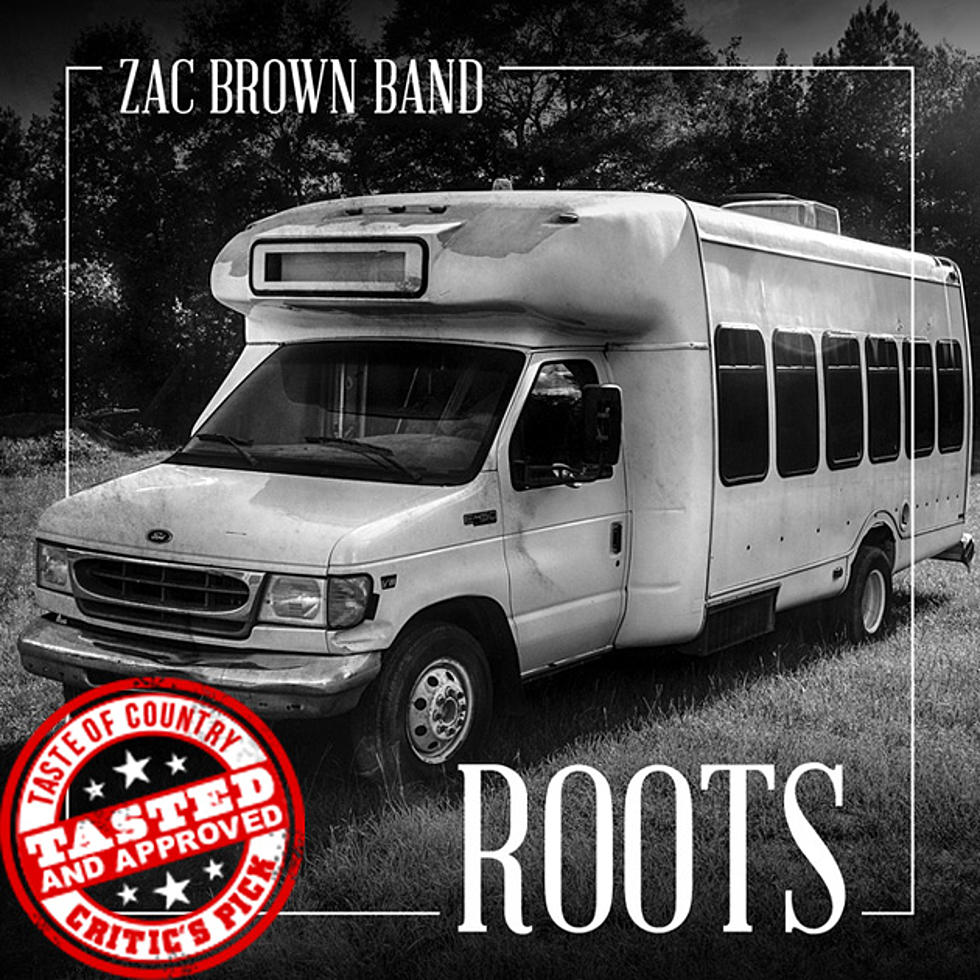 ToC Critic's Pick: Zac Brown Band, 'Roots' [Listen]
Warner Atlantic Records
Like a train whistle or wolf's howl on a clear, quiet night, Zac Brown shouts "Roots" again and again throughout Zac Brown Band's new single. A single word is set to become as much of signature as his beanie hat and the lyrics to "Chicken Fried."
Again and again and again, as "Roots" winds to a long slow conclusion, Brown's there with a refrain that stuffs your soul with good, clean inspiration. He's singing about the values of home while showing gratitude to friends, family and (mostly) fans on this second single from Welcome Home. "My roots keep me grounded," he says at the chorus, but it's really the way he says it.
Perhaps the title call-out of this mid-tempo, folk-country song is a perfect blend of harmonies and production elements, much the way the famous Law & Order "Chung-Chung" is said to have mixed over a dozen noises. Country hasn't known such cohesion in quite some time. The piano and string heavy arrangement sweats sincerity and humility, but it'd all be for not if Brown and his bandmates weren't so skilled in bringing unparalleled harmony to everything they do.
Did You Know?: The Zac Brown Band's Welcome Home album is a mix of 10 personal songs that often thank fans for supporting them.
Listen to Zac Brown Band, "Roots" 
See Where Zac Brown Band Fall in the Top Country Songs of the Century
Zac Brown Band's "Roots" Lyrics:
My first best friend was a six string / Took him with me everywhere I go / When I was 18, bought a Dodge van / Found a drummer and made the road my home / Ooh, I wouldn't change a thing / It made the man I am today.
Chorus:
My roots always keep me grounded / Roots, remind me where I'm from / Even when I'm a thousand miles away from my roots / I'm home.
Every Friday, you could find me / At Dixie Tavern, playing with my band / We'd start the show with a round of whiskey / And play our hearts out and wished it'd never end / Ooh, I wouldn't change a thing / It made the man I am today.
We'd get 'em singing 'Don't Stop Believing' / Then follow up with a cold beer on a Friday night / Always dreaming one day we'd play with / All our heroes we cover every night / Flying high all our dreams came true / You've given me wings / And roots.
Don't give up / Hold on a little longer / What don't kill you / Only makes you stronger.
More From KIKN-FM / Kickin' Country 99.1/100.5